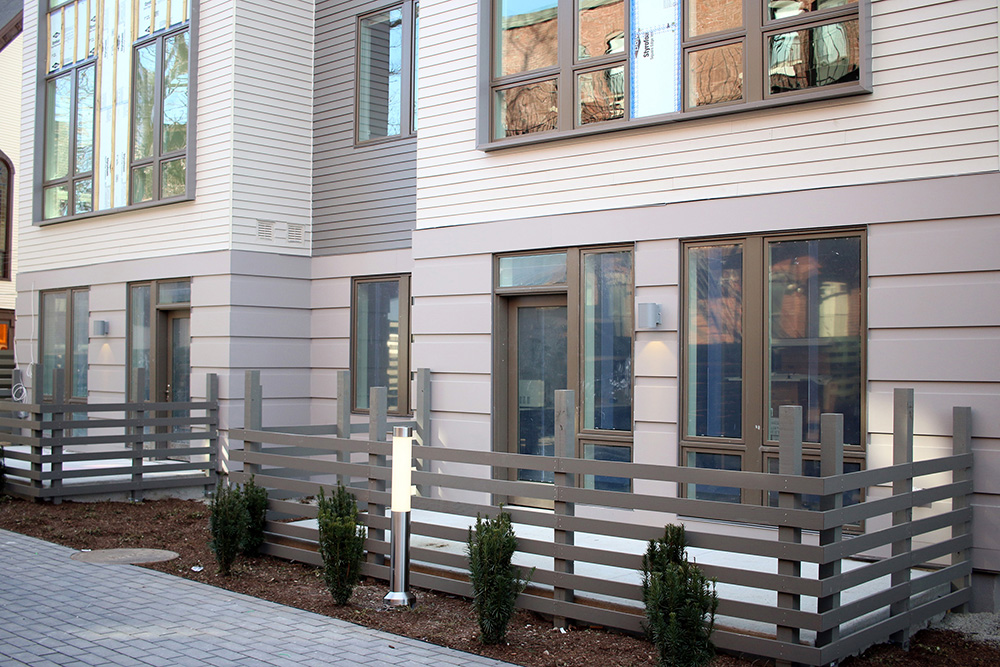 Cambridge, MA Less than three years after completing the Bishop Allen Apartments, a restoration project of four buildings with 32-units of affordable housing for Just-A-Start, a locally-based non-profit, Curtis Construction Co. was back in the neighborhood as part of Twining Properties' Mass + Main Project. The three building, 307,000 s/f, 308-unit mixed-use project is located on two city blocks on the corner of Massachusetts Ave. and Main St. in Central Sq. The project, now being marketed as Market Central, was developed in an effort to revitalize a formerly underutilized end of Central Sq. into a residential, mixed-income community with retail uses that serve Central Sq. and adjacent communities.
As part of the overall project, 47 Bishop Allen Dr., a lot adjacent to the main site containing a condemned three-level parking garage, would house 23 of the 308 units. Twining Properties entrusted Curtis Construction as construction managers for the garage demolition and construction of a new four-story, 25,000 s/f multifamily residential building. Curtis started demolition of the garage in the fall of 2017.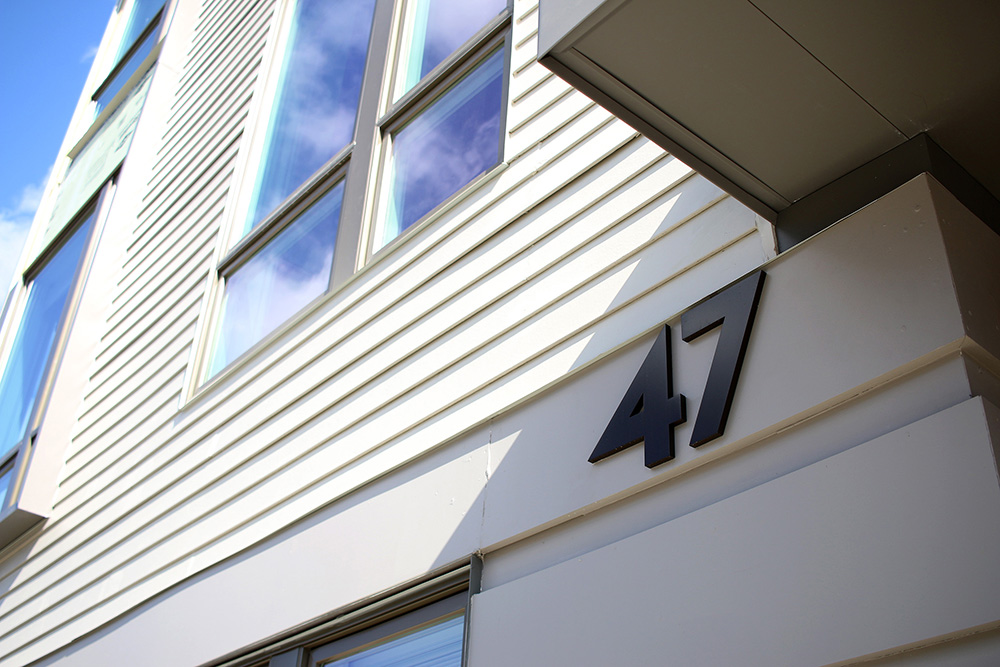 Having skillfully maneuvered the many complexities associated with working in the Central Sq. neighborhood during the Bishop Allen Apartments project, the Curtis team was able to develop a strategy to demo the three-story, 33,000 s/f condemned parking garage without disrupting traffic, damaging the abutting buildings or disturbing the neighbors.
"Coordination with the city, subcontractors and abutters was paramount in ensuring the initial phase of this portion of the project started smoothly. Assuaging any anxiety the neighbors may have had about the demolition of a building literally inches from their homes, never mind the expected year of ongoing construction, was important to ensure a cooperative relationship moving forward," said John Curtis, president of Curtis Construction.
Due to the nature of the building site, proximity to abutters and restricted site-access during peak traffic times, a strategy was developed and communicated to all parties so that every effort was made during the demolition and construction phases to reduce disruption to the neighbors and the potential for damage to the abutting properties. Deliveries and heavy equipment were strategically scheduled on weekends and off-hours to reduce the disruption to the congested area's traffic pattern.
Now called the Union House, the 25,000 s/f project was developed by 47 Bishop Allen Drive LLC, a subsidiary of Twining Properties and designed by Bruner/Cott and Associates. The four-story, 23-unit building was built using cost-effective and sustainable wood framing, reducing framing costs and speeding up the construction process. More and more, wood construction is being seen as an effective way to reduce a project's material costs, schedule time and carbon footprint. Curtis Construction has recently completed the Archer Bonell Apartments, a 12-unit wood frame project in Roxbury and Father Bill's Montello I & II, two-wood frame affordable multifamily housing projects in Brockton providing housing for local area veterans and homeless.
Being the smallest of the project created challenges at times. The larger projects took permitting priority, which caused some permitting delays and of course the usual New England weather played its part in the team having to find creative ways to keep on schedule. Specialty-products with long lead times and special installation processes definitely caused some minor schedule headaches, but Curtis's perseverance, experience and team-work now has the Union House already leasing units to up and coming Cantabrigians.