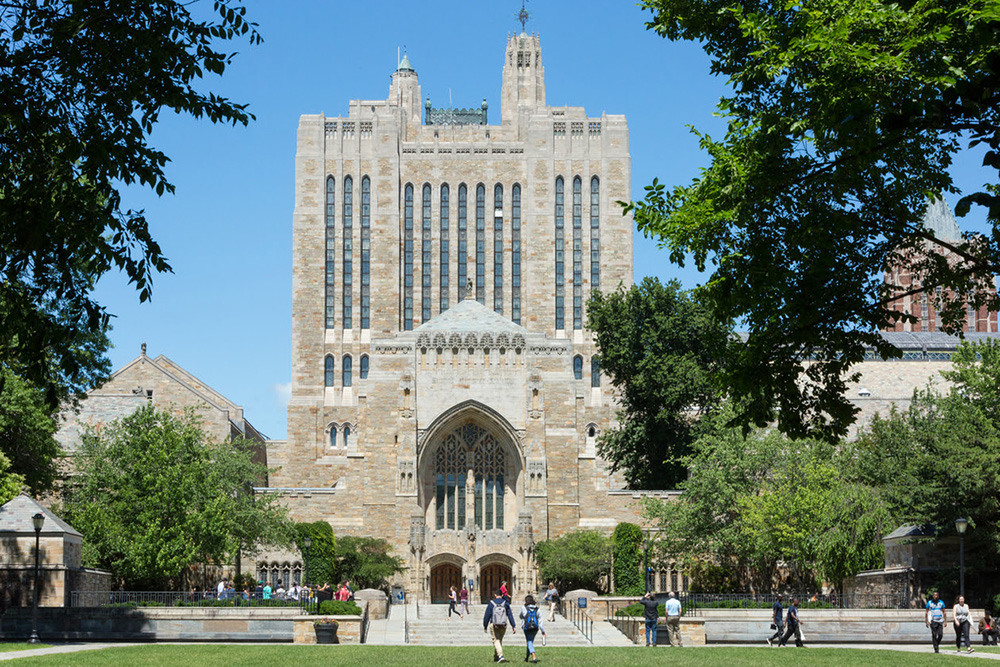 New Haven, CT DBVW Architects has been involved in the preservation of some of Yale University's most iconic historic buildings. Beginning in 2012 with the first phase of exterior renovations to Sterling Memorial Library, DBVW's work has expanded to include a range of renovation, preservation, and interior design projects at various buildings on campus.
Currently, DBVW is continuing work on Sterling Memorial Library, a large early 1930's building situated between York, High and Wall Sts. DBVW added a new accessible ramp, restored the masonry, and reconstructed the moat walls at the York St. façade in 2014. They then began a detailed investigation into ongoing masonry deterioration at the Library's Wall St. elevation.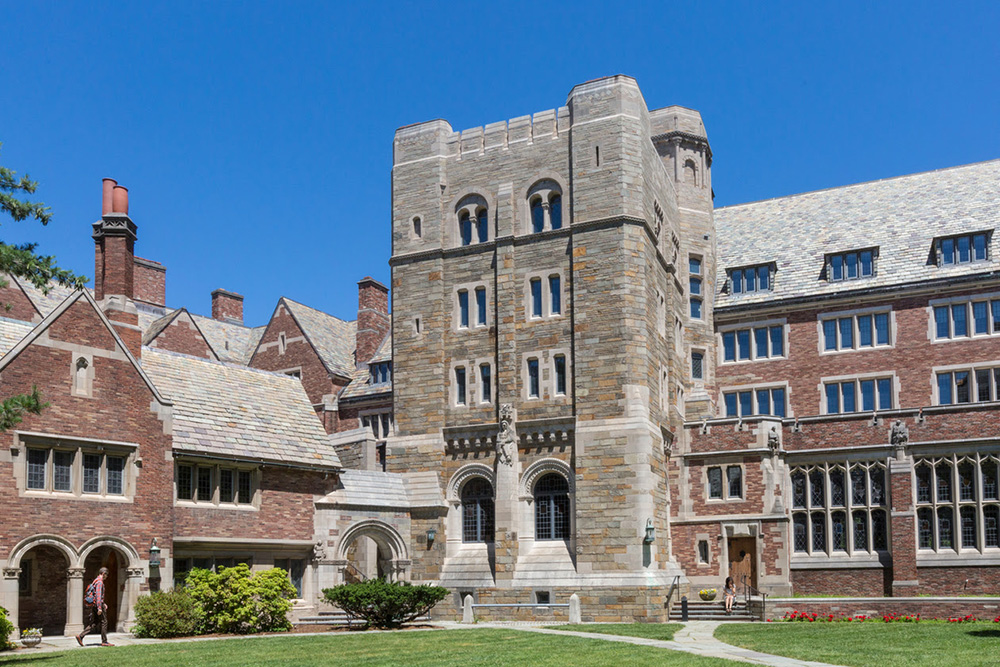 In 2016, a pilot project was completed that focused on the reconstruction of two deteriorated masonry buttresses and the upper masonry wall on Wall St. Based on the results of the investigation, testing program and subsequent pilot project, DBVW implemented a scope of work for fully restoring this portion of the building, including reconstructing several buttresses. Historic bronze windows were also restored, and restoration of other portions of the building's exterior is ongoing.
At the former Hall of Graduate Studies, DBVW is working with Ann Beha Architects to convert the 200,000 s/f building into a Center for the Humanities. DBVW is responsible for the full exterior restoration, including masonry, slate and metal roofs, and stained glass windows.
DBVW has also completed multiple phases of exterior restoration work at the Sterling Law Building. Currently, they are renovating Bingham Hall, a brownstone dormitory on Old Campus. This two-year project includes upgrading the interior as well as restoring the exterior. DBVW has also completed construction documents for restoring the masonry and windows at Connecticut Hall, the oldest building on Yale's campus.