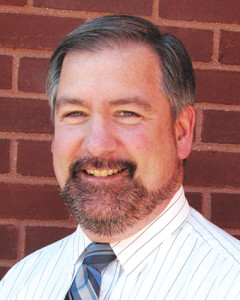 James Moran, City of East Providence
The city is pleased and excited to announce the launch of its new economic development website: www.eastprovidencebusiness.com! The launch is the culmination of several months of study on what the business community values in terms of information to support them in researching the city as a positive place to locate or expand their business and as an important resource of information that is specifically targeted to the business community.  It is expected that the site will serve a complimentary role in combination with the city's other official websites, including its municipal webpage, www.eastprovidenceri.net, and the Waterfront District webpage, www.eastprovidencewaterfront.com.
The city's primary municipal website provides a wealth of information to the community, but its focus is broad based, with a primary emphasis on serving the general community overall.  The city's economic development website has been designed to provide information on all of the topics that are typically of the greatest interest to business community including information on the City's loan programs, tax stabilization programs, links to permitting requirements specific to commercial development and a page dedicated to highlighting commercial real estate opportunities currently in the city, including available commercial and industrial land and existing commercial buildings in the city. The website also provides information on industry growth trends in the city and the success stories that the city has experienced in recent months.  It is anticipated that the site will allow for simpler navigation for the business owner who is focused on acquiring information that is responsive to their business research needs.  The site's Business Portal link also provides connections to a variety of other agencies locally, statewide and regionally that are focused on economic development support and targeted services. Together with valuable information provided through the city's Waterfront District website, the business community's research on economic development opportunities in the city should be highly comprehensive.
The economic development website will continue to be improved in the coming months with a more interactive environment envisioned as it relates to the submittal of economic development loan and tax stabilization applications. New content and improvements will be highlighted in future articles, so stay tuned. 
Business owners, developers and other parties who are interested in learning more about economic development initiatives in East Providence are urged to contact the city.
James Moran is the economic planner for East Providence, R.I.