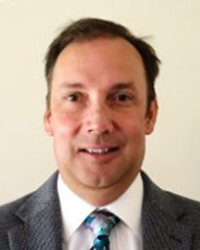 Given that 1 in 3 restaurants or 33% fail in year 1, and another third fail by year 2 (65%), for those wanna-be entrepreneurs (and many hopeful franchisors to be) ... this is a must read!
Train of thought historically has been to offer great food, at a fair price, in a high traffic location that is bright and clean, and serve the customer with a smile–and through consistency of your food, store operations and marketing, you had a winner. This remains true today, although for those seeking to multiply and grow via the franchising model, there is much, much more to consider. Years ago, investors were patient, biding their time and waiting for the "franchises of the future" to open and successfully operate as many as 50 to 100 corporate locations before making capital investment into a brand, with eye towards franchising and national rollout.
Today, in our "need it now" society, grown out of our love and affection for brands like Amazon, Netflix, and all things delivered (ie: Uber, Lyft) ... investors today are behaving more like sharks in a feeding frenzy, with the host of new emerging QSR brands serving as "chum" in the water. Many of these new emerging brands operating as few as 3 to 5 company units, with no real proof of concept, would have flew under the radar and been disregarded 15 to 20 years ago.
With a blossoming number of equity groups and private equity firms, these entities are scouring the U.S. and International markets for new concepts, ready to take risks on many of these "unproven" emerging brands. Equity money coming in earlier in the life cycle of these new brands with partnership and sales channels franchise developers firmly behind them, provides a quick churn of revenue through new initial franchise fees, though the dizzying tide of new franchisees and revenues can spell an early grave for franchisors and private equity firms that fail to develop a overarching plan for regional and national expansion, with all the potential deadly potholes that await.
Most emerging brands utilize franchise sales organizations to qualify and sell franchises/ single units and/ or multi unit packages ... with the goal of selling as many franchises as quickly as possible. As the Franchise Developer works to maximize franchise sales and in turn maximize the sales commissions ... the Franchisor (likely Private Equity backed) is motivated to secure as many new franchisees, in efforts to get these new operators on-boarded and revenues in the coffers (*in way of Franchise fees) as quickly as possible.
A byproduct of this new wave of emerging QSR brands, is the need for experienced, successful franchise consultants and strategists, capable of assisting Franchisors and Franchisees with the following concerns for these high growth concepts...
Has a regional and/or national rollout strategy been developed, how will the franchisor support the Operations and maintain food consistency & brand standards? What marketing or advertising strategies are planned? At what costs? How much time is budgeted for the brand to get to # of units and/or revenue necessary to justify a full media strategy on regional or national basis?
Experienced franchise consultants, having expertise in new technology tools, knowledge of big data vendor firms which now allow for retrieval of customer data like never before will be in demand. This new ability for big data to be analyzed, sliced and diced, by this new breed of franchise consultant, and those possessing experience in site selection, site & trade area analysis in the field, and dealmaking capabilities offer a combination that all Emerging Brands' Franchisors, Private Equity firms and Franchisees should be racing to find to navigate the headwinds in this new economy!
Steve Fiedler is a franchisee coach and consultant, New London, Conn.