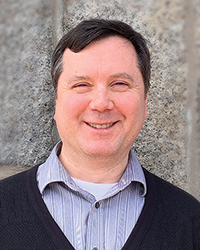 Boston, MA Manrico Federico, PE, has joined e3i Engineers, Inc. as director of power systems. In this role, he will build and lead the team responsible for keeping daily business operations running smoothly for colleges and universities, healthcare campuses, and other facilities by preventing outages and disruption to data centers, combined heat and power systems, and microgrids. Federico and his team will use technical expertise to create a custom-tailored power solution so clients can focus on their business without worry of losing data or power.
Federico's background includes: expertise in UPS systems; switchgear; electrical power including low, medium, and high voltage; power plant system design; data center design; and utilities. He is currently working on several live UPS replacement programs at data centers, co-generation facilities, microgrid facilities and phased switchgear replacement projects.
Manrico received a Bachelor of Science in Electrical Engineering and Power from Worcester Polytechnic Institute.
"e3i's mission, as a company, is to keep our clients up and running in terms of engineering, electrical, energy, and infrastructure; we are thrilled to add Manrico and his team to that value proposition to keep power systems functioning with no interruption to day-to-day operations," said William Leuci, PE, managing partner and co-founder. "His unique and varied background allows him to analyze a combination of new and existing systems from multiple perspectives, truly giving our clients a solution built just for their needs and requirements."