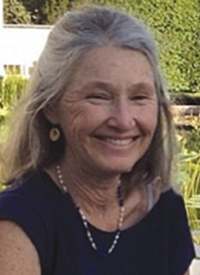 Jan Brodie, The Pawtucket Foundation
The Pawtucket Foundation works with businesses, nonprofits, residents and government officials to spur redevelopment efforts in Pawtucket and Central Falls.  The shared vision is one of economic prosperity and vitality. 
One of the Foundation's key focus areas is The Pawtucket/Central Falls (P/CF) commuter rail station, which for the first time in over a decade is feeling real. The state of Rhode Island's Department of Transportation, in partnership with the two cities, has submitted a TIGER grant to the US Department of Transportation, as its sole implementation grant application and  has committed substantial state transportation dollars to the project, if its TIGER application is successful
The station is located on the existing Northeast Regional and MBTA lines, at a strategic location between Boston and Providence. It would provide rapid connections between commercial centers and investment opportunities within this inexpensive real estate market.  Over 9,100 persons per square mile live in Pawtucket/Central Falls, a density similar to that of Providence.  The at-capacity ridership at South Attleboro and Providence stations is proof of that density and demand. 
In Boston, mayor Walsh has called for 53,000 new housing units by 2030 answer to the Massachusetts housing crisis. MA's success, and now problems, can be RI's success.  People spend money where they live and capturing this housing demand means commercial success for construction, retail, health and recreation, with long lasting improvements to infrastructure, population growth and new investment.  Jobs are created by consumers and consumers are residents.
Other outlying Mass. communities in Framingham, Quincy and Lynn are competing to provide commuter-based housing.  A valid question is how does Pawtucket and Central Falls differentiate ourselves from those communities.  I would suggest quality of life and price point are compelling reasons why development around the P/CF station will succeed.  Loft units in historic mill structures are a highly desirable lifestyle choice for young and old alike but mills are often poorly located.  The Conant Mill complex is the exception.  This complex is adjacent to the P/CF station and includes over two million square feet of uncompromised mill space, providing unique commercial and residential development potential.  This area is highly dense and highly urban, not suburban, in its personality.  It is a fit for the millennial and boomer populations that want coffee shops, shared automobiles and job choices.  The Pawtucket/Central Falls station location is imbedded in a city that offers art, bike lanes, river front access, the PawSox, breweries, music, architecture and diversity.
And of course, affordability is a critical factor.  The stop at the P/CF station will bring people to housing or work space at rents that match their incomes. Boston and Cambridge have numerous cranes on their skyline, building apartments based on rents that generally require incomes greater than $150,000.  That supply meets the demand of a small percent of the workforce.  Rent levels in the Pawtucket market are supported by incomes half the level required in Boston, which represents a much wider segment of the population.  That is just good economics.  On the commercial demand side, start up businesses, small businesses, and creatives make up a core of RI's strength and future. Adapted mill space can offer rents at a fraction of what new commercial space requires, allowing new business to grow. 
The regional Smart Growth Summit, held last week in Providence, reminded us all of how future development will be successful if planned and organized in areas of existing infrastructure, public transportation, transportation choices, public open spaces, a mixture of uses, density and diversity.  The P/CF station and its proposed location offers all that.  This is not a case of build it, and they will come; "they" are already here.  Ridership from current draw supports the station now.  And, the transit oriented development (TOD) around the station in Pawtucket/Central Falls offers attractions and a lifestyle that are likely to double the numbers.  This station is a game changer for the Pawtucket/Central Falls area, where incomes are low and unemployment is high.
Jan Brodie is the executive director of The Pawtucket Foundation, Pawtucket, R.I.