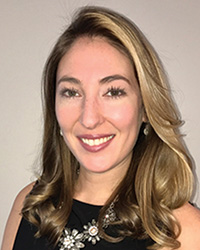 Amy Garanin, 24 Restore
Easton, MA 24 Restore, a full service disaster restoration company restoring homes and commercial properties across New England, has hired Amy Garanin as its new director of sales & marketing.
Prior to coming to 24 Restore, Garanin was a national account manager at ServiceMaster by Gilmore. In her new position, she will be responsible for promoting 24 Restore's unique offering of services that span from emergency response to property reconstruction.
"Amy's dedication to her many customers has made her a proven leader in the commercial restoration business. We look forward to providing a total restoration solution to her expanding commercial customer base," said Dan Morse, president of 24 Restore. "We're excited to have Amy join our industry-leading 24 team."
"I'm very excited for this opportunity," Garanin said. "24 Restore offers a host of integrated services, such as biohazard cleanup and construction, that aren't typically found within a single restoration company. They're also a dedicated, close-knit team who go the extra mile for their customers."
Garanin received a bachelor's degree from Boston University's College of Communications. In 2015, Garanin was named "Volunteer of the Year" for her work with Heading Home, an organization dedicated to ending homelessness in Massachusetts. 
Made up of 24 Restore, 24 Fire, 24 Construction Group, and 24 Trauma, 24 Services offers a full spectrum of services to help property owners and managers recover from various types of property disasters. 24 partners with local first responders and insurance companies to serve the public. 24 services Performs various on-site tasks including commercial and home restoration, biohazard cleanup and flood, fire and mold remediation. Offices are located in Easton, Waltham, Mass., Springfield, Mass. Londonderry, N.H., and Providence, R.I. All companies under 24 Services are nationally certified and fully licensed and insured.