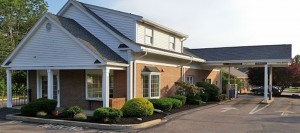 1098 Main Street - Millis, MA
Millis, MA 1098 Main St., a 2,202 s/f free standing building, which was previously operated as a Middlesex Savings Bank branch, has been sold for $490,000. Tom Godino of Godino & Co. represented 1098 Main Street Millis LLC, the seller. Chris McMahon of Summit Realty Partners represented the buyer, 79 Hayden Rowe Street LLC.
Godino & Company is one of the oldest and foremost commercial real estate firms in New England, recognized for providing innovative solutions to real estate related issues. Since its inception in 1967, Godino & Company has consummated transactions exceeding more than 5 million s/f with an aggregate value of several billion dollars. The company has spanned three generations with over eighty years of combined experience completing transactions for a broad spectrum of clients. The firm is recognized for providing innovative solutions to real estate related matters.
Godino & Company
has a tradition of successfully completing transactions on behalf of a varied clientele in all forms of existing and new construction commercial real estate projects. We have negotiated leases on behalf of tenants seeking office, industrial, medical and retail space such as Super Stop & Shop, Hoyts Cinemas, Partners for Healthcare and Galaxy Internet Services. The firm's success can be attributed to its long established contacts throughout the United States with retailers, brokers, tenant representatives, property owners, attorneys, financial institutions and other professionals.