Boston, MA On Wednesday, January 17, The Greater Boston Real Estate Board (GBREB) swore in their 2018 officers and division presidents which included The Real Estate Finance Association (REFA) president – Paul Ayoub of Nutter, McClennen & Fish LLP
2018 GBREB Officers: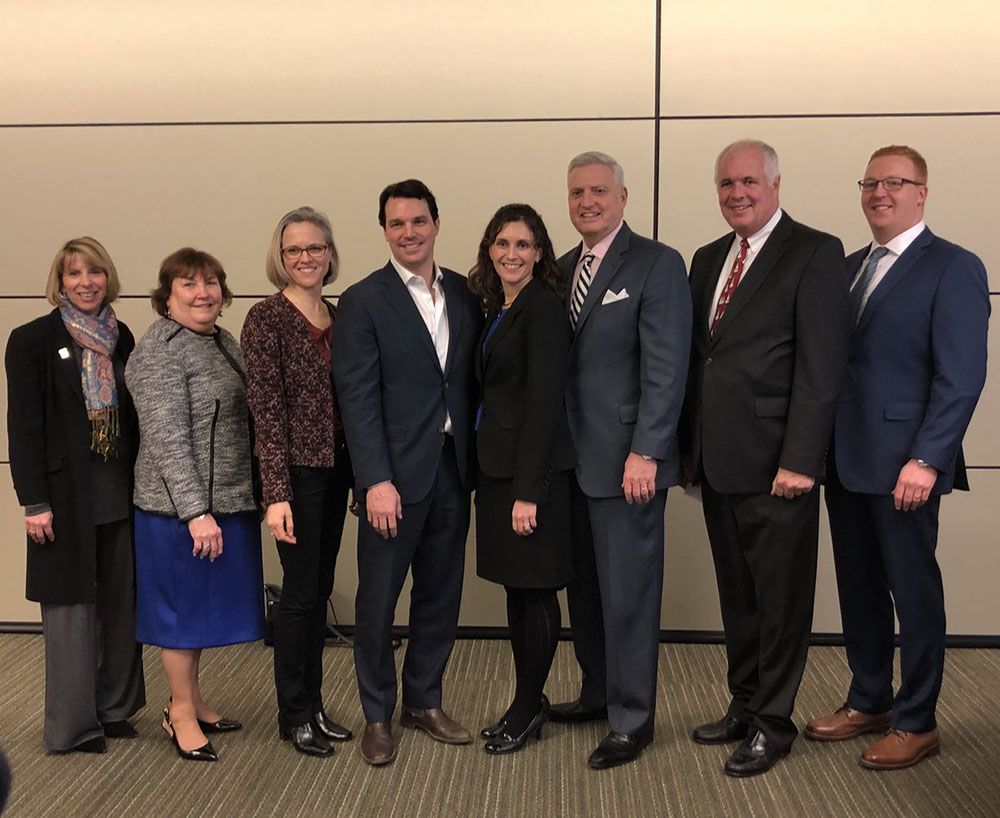 • Chairman: Michael DiMella, Charlesgate Realty Group;
• Chairman-Elect: Michael Hussey, US Bank;
• Treasurer: Erika Clarke, National Development; and
• Clerk/Assistant Treasurer: Bill Dermody, Century 21 Commonwealth.
2018 Division Presidents
• BOMA: Amy Bush, Brookfield Property Partners;
• CBA: John Dolan, McCall & Almy;
• GBAR: Marie Presti, The Presti Group;
• REFA: Paul Ayoub, Nutter, McClennen & Fish LLP; and
• RHA: Kate Franco, Trinity Management, LLC.
REFA is one of the five divisions of the GBREB. Founded in 1889, the GBREB currently has over 12,000 members who are professionally engaged in all sectors of the industry. One of the local boards of the National Association of Realtors (the largest trade association in North America), BOMA International and the National Apartment Association, GBREB is considered nationally unique due to its varied membership base. Other divisions include: Building Owners and Managers Association (BOMA); Commercial Brokers Association (CBA); Rental Housing Association (RHA); and Greater Boston Association of Realtors (GBAR).
On Wednesday, January 24, REFA hosted its Annual Forecasting Luncheon at WilmerHale with over 140 in attendance. Keynote speaker Hans Nordby, managing director, CoStar Group gave an economic overview followed by a panel discussion including speakers Dave Greaney, president, Synergy Investments; Garrett Larivee, EVP, McCall & Almy; Lauren O'Neil, senior managing director, HFF and moderator Paul Ayoub, Partner, Nutter, McClennen & Fish LLP, 2018 REFA president.
On Friday morning, February 9, REFA held the first of a two-part Education Series Program on Tax Reform at PwC's office in the Seaport. John Sheehan, Real Estate Tax Partner with PwC, helped break down the legislation of the "Tax Cuts and Jobs Act", including the potential impacts on the real estate industry.
For more information about REFA and upcoming events, please visit our website at www.REFA.org. Follow REFA on Twitter and LinkedIn @REFABoston.