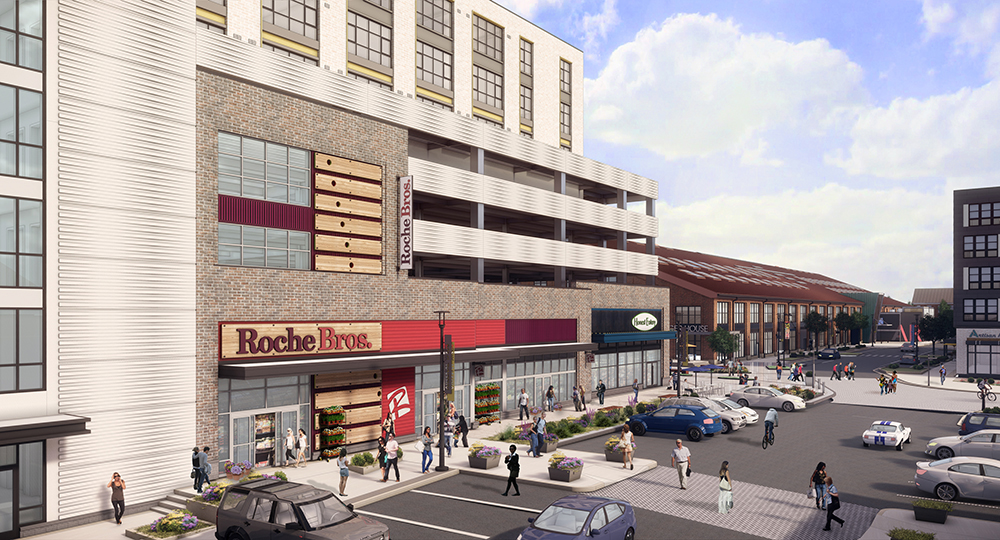 Watertown, MA Holliday Fenoglio Fowler, L.P. (HFF) completed $324 million in construction financing and joint venture equity for the development of Arsenal Yards, a six-building, mixed-use redevelopment of the former Arsenal Mall.
The HFF team worked on behalf of Boylston Properties, The Wilder Companies and Jonathan Bush to source institutional investors advised by JP Morgan Asset Management as joint venture equity partners, providing $102 million of equity, and secure a $222 million construction loan from Wells Fargo Bank.
The HFF debt and equity placement teams representing the borrower included senior managing directors Fred Wittmann and Coleman Benedict, senior director Brett Paulsrud and associate Henry Schaffer.
Arsenal Yards sits along the banks of the Charles River west of Boston in East End of town. With construction currently underway and the first phase scheduled to open in 2019, Arsenal Yards will create an urban neighborhood with one million s/f that will include 250,000 s/f of destination shops and eateries, anchored by Roche Bros. and The Majestic Cinema; Yard Works (200,000 s/f of new and existing office and lab space); Blvd & Bond (425 contemporary residences); a 150-room Hampton by Hilton; The Fitness Collection and a revitalized Arsenal Park with expanded access to the Charles River.
An abundance of surrounding demand drivers exist, including corporate headquarters for AthenaHealth and Bright Horizons – adjacent to the project – and New Balance, Harvard Business School's campus expansion, and Harvard's $1 billion Science and Engineering Complex set to open in 2020.
"HFF was able to work closely with the development team to secure a capitalization structure that met their objectives," Paulsrud said. "This redevelopment will dramatically transform the landscape of Watertown, adding a significant amenity base to the area. It will be very exciting to watch this best-in-class partnership create a new destination for surrounding residents and businesses alike."