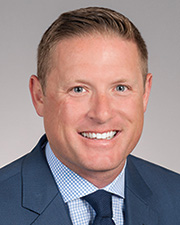 Banks are stalwart retail tenants. Traditionally they are able to afford higher rents and have always taken a significant amount of square footage. But communities have pushed back on banks recently as a result, arguing that they don't want banks to take up valuable real estate in walkable, urban areas because banks don't activate the space beyond strict business hours. In response, banks are evolving their approach to occupying and activating square footage. You might not have even realized the changes at your local bank, but soon you won't be able to ignore it.
The footprint of banks is shrinking: Banks used to require upwards of 5,000 to 6,000 s/f in an urban location, but this has decreased to between 1,800 and 2,500 s/f in recent years. Online and mobile banking options have surely had an impact. Although customers aren't necessarily visiting a teller anymore, banks still need and want to have a physical presence. An abundance of ATMs in urban markets is important both for visibility and convenience, so it's far more likely that a bank will utilize its storefront to have a large ATM space in the front with just a few tellers servicing clients.
Banks are embracing the experiential retail trend: A layout change is necessary when banks adapt to a smaller space, which in turn changes the interactions we have in the bank. Capital One is creating a completely new experience in the Capital One 360 Café, serving Peet's coffee and offering free WiFi in eight cafés around Boston, from Seaport Blvd. to Downtown Crossing and beyond. Capital One's café ambassadors may come by with an iPad to see if you want to sign up for a credit card or need other services but guests are otherwise able to enjoy the café vibe that lends itself to an experience where customers and non-customers alike come and do work. For the bank, it turns what can be a negative experience into a positive one, and it's a way to serve customers while also garnering increased brand recognition.
Banks are faced with a rapidly changing customer mindset and are reimagining their real estate needs as a result. Larger banks are downsizing while regional banks are looking to grow their footprint, but no matter the size banks are looking for a location with high foot traffic where they can balance having a presence with a more interactive, experiential environment.
Matt Curtin, senior vice president/partner, CBRE/New England, Boston.