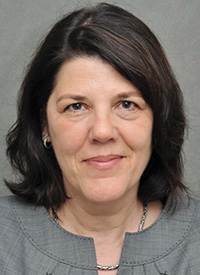 Nancy Greenwald, Construction Institute
"Culture does not change because we desire to change it. Culture changes when the organization is transformed; the culture reflects the realities of people working together every day." - Frances Hesselbein The Key to Cultural Transformation, Leader to Leader (Spring 1999).
Note: This article is based on the comments and presentations of the moderator and panelists of the Institute's Owners' Council Program: Innovative Project Delivery Transformation, December 8.*
The value proposition for early collaboration is compelling
We have reached a point where the value of early team integration in the design and construction of a project is a given. Case after case demonstrates that the savings in terms of both time and cost (including ongoing maintenance costs) are significant. Early coordination and collaboration also ensures the best outcome for the owner and the end users, as well as the project participants. Risks can be addressed and dealt with early, and both risk and conflict are reduced throughout the process.
How does team integration create value?
Team integration creates value in several ways. The first is by making project success the focus of the team. When all participants are focused on what is best for the project, the conversation changes. The second is bringing all participants into the project early. At its best, team integration creates value by bringing the expertise and experience of everyone involved in the project from the beginning. Design choices, product selections, process and schedule considerations become a part an iterative decision-making process. The third involves open communication. That means continually asking the team the question, "Is there a better way to do this?" Tom Morgan, vice president, Arcadis, captured the essence of the approach by observing that, "Everybody plays a role so that what we do tomorrow is better than what we did today."
Team integration creates value on any type or size of project
Jim McManus, FAIA, chairman emeritus, The S/L/A/M Collaborative, observed that, "New approaches to team collaboration can work at any scale using any project delivery method." According to the collective wisdom of program panelists, some of the most important factors in creating a collaborative team are:
• Obtaining buy-in from the project owner and educating the owner about the benefits of early team integration;
• Educating participants to understand that working through design and process issues early leads to a better outcome for all participants;
• Selecting and working with companies that have a culture of collaboration;
• Open sharing of past project experience as it relates to the project at hand;
• A culture of continuous improvement; and
• Creating incentives to do the right thing.
Join us in changing industry culture
During 2016, the members of the Construction Institute (CI) got busy shaking things up and creating ways of turning talk into action. Transforming the industry requires the thinking, energy, and experience of everyone in the industry. Join us in 2017 as we create tools for improving collaboration in the industry.
The CI is non-profit, nonpartisan professional organization based at the University of Hartford that has been providing vision, leadership, problem solving and unique education for more than 40 years. Learn more about the CI, membership and upcoming programs, socials, and professional education opportunities at construction.org.
* This institute and its members wish to extend their thanks to all participants for sharing their experiences in a content rich and thought provoking program. Our distinguished participants included: David Aucoin, senior associate/BIM director, PES Structural Engineers; moderator, Tom Morgan, vice president, Arcadis; Keynote and project team panelists from the following projects: Baystate Medical Center - Joshua DiGloria, LEED AP, senior project manager, Suffolk Construction; Louis Faassen, AIA manager of construction services, Baystate Health; Kirsten Waltz, AIA, ACHA, EDAC, LEED AP, president U.S. operations, Steffian Bradley Architects; University of Hartford, Renee Samuels Center and Shaw Center, Nicholas Macy, CCM, PMP, director of planning and construction, University of Hartford; Jim McManus, FAIA, chairman emeritus, The S/L/A/M Collaborative; Eugene Torone, DBIA, president, S/L/A/M Construction Services; and Sandy Hook Elementary School, Geralyn Hoerauf, AIA, LEED AP, senior project manager, STV | DPM; Aaron Krueger, project manager, Consigli Construction; Julia McFadden, AIA, associate principal, Svigals + Partners, Bob Mitchell, AIA, chair, public building and site commission, Town of Newtown.
Nancy Greenwald is executive director of The Construction Institute, Hartford, Conn.