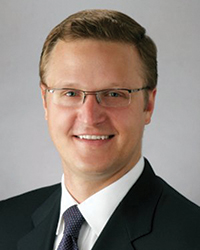 Just one mile away from Harvard and Kendall Sq., where brains and biotech fuel economic growth, there is a neighborhood that is brimming with all the right ingredients - an eclectic mix of locally-owned businesses, neighborhood restaurants, an award-winning artisanal donut shop, coffee bars, a coworking space complete with a craft brewery and residents who annually turn their porches into performance spaces. The neighborhood - Somerville's Union Sq. - is both historic and retro and firmly grounded in its unique cultural identity. It's also a place where there is tremendous potential to add jobs, housing and transportation. As Somerville's master development partner for Union Sq., we are buoyed by the fact that local, state and federal partners believe in the revitalization of the region and are supporting it with significant investments. The state has awarded over $16 million in MassWorks grant for infrastructure improvements in Union Sq. And last month, the federal government awarded $100 million of the $1 billion it pledged for the Green Line Extension. Expanded Green Line service and new infrastructure is on the way to Union Sq.
Mass transit surely will be a catalyst for the revival of Union Sq., bringing more than 9,000 people a day to the Sq. and creating a 2.4 million s/f mixed-use regional destination where people come to work, live, play, dine and shop. A cornerstone of our plan is to create an urban employment district where entrepreneurs and startups can grow and the innovation economy can expand. There will be office, lab and research space to house the next cluster of technology, biotech and life science companies as well as places for artists, small business owners and retailers. This plan will bring 5,000 jobs and create over $11.3 million annually in new property tax revenue.
Union Sq. has all of the components that will bring the next generation of companies to Somerville. Tenants, like companies growing out of Somerville-based Greentown Labs (the largest cleantech start-up incubator in the country), are already banking on the future of the neighborhood. We are too.
Greg Karczewski is president of Union Sq. Station Associates, Somerville, Mass.