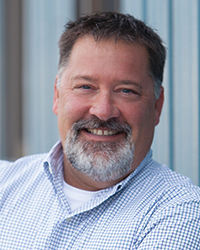 Portsmouth, NH Landry/French Construction has expanded into New Hampshire, 1950 Lafayette Rd.
The expansion is part of the company's strategic plan and an important step in their continued growth. The new office will allow the company to better service existing clients throughout the state, while cultivating new relationships. The company is currently servicing several clients in New Hampshire, including Bangor Savings Bank, Cross Insurance, and Memorial Hospital.
Mike McLaughlin will serve as senior vice president of the New Hampshire office. McLaughlin brings 25 years of industry experience in organizational management and leadership and has worked with Turner Construction and Commodore Builders.
The employee-owned company has experienced significant growth and success in Maine over the years and was named one of Inc. 5000's Fastest Growing Companies in the country in 2017 and 2016.
"This is an exciting time for Landry/French as we expand into New Hampshire," said Kevin French, "Our new office will allow us to better serve existing clients in the state and focus on growing the company. The expansion is a natural progression for the company, and we're excited about the new opportunities it will present."