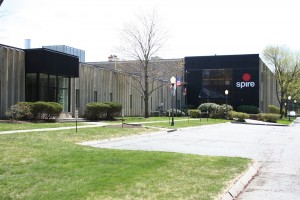 One Patriots Park - Bedford, MA
Bedford, MA Longfellow Real Estate Partners continues to grow its science and technology portfolio with the acquisition of One Patriots Park. The 144,230 s/f building will be a key part of the thriving Hartwell Ave. science cluster around the Lexington/Bedford 128 corridor. The previous owner is SPI-Trust. The purchase price was $11.25 million.
The suburban lab and office markets have seen a significant uptick in demand due in part to climbing rents in Cambridge and Boston.
Longfellow's portfolio now includes more than 1.4 million s/f of science and technology space owned and under management in Greater Boston and the Research Triangle region of North Carolina.
As with other portfolio properties, Longfellow will invest in major upgrades at One Patriots Park, including new infrastructure and improvements for research labs and other technology facilities designed to meet the needs of life science, medical device and technology companies.
Longfellow has already kicked off design for a redevelopment of the exterior, interior and infrastructure of the building and expects to be ready to welcome tenants of up to 100,000 s/f by Q4 2016.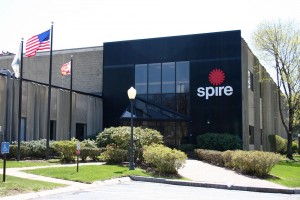 One Patriots Park - Bedford, MA
"Longfellow is growing its portfolio in the best science and technology cluster locations. One Patriots Park is an exceptional opportunity offering tenants a great location, adjacent to Hartwell Ave. in Lexington, and class A lab and office rents at a discount to Cambridge and Alewife. We believe that life science and tech companies will find significant value in partnering with a firm that specializes in their space and understands their unique requirements. We're thrilled to add One Patriots Park to our growing family of destinations for the people and companies striving to revolutionize their industries and perhaps change the world,"said Jamie Peschel, managing partner, Longfellow Real Estate Partners.
Longfellow, whose partners have developed numerous significant projects in Boston and Cambridge, currently has two projects underway: 1030 Mass Ave. in Cambridge, the closest private science and technology building to Harvard University; and One Patriots Park, located in the heart of the Hartwell Ave. Cluster in Lexington/Bedford.
Longfellow's tenant roster includes the full spectrum of the innovation ecosystem, from series A venture-backed companies to pharmaceutical companies and research institutions. Notable tenants include Jounce Therapeutics, Mitobridge, Manus Biosynthesis, Novan Therapeutics, AstraZeneca, Pfizer and Duke University.
Duke University is Longfellow's largest tenant, and anchors its growing "Durham Innovation District" (aka Durham.ID), a world-class research and business hub, along with residences and retail amenities, that will consist of 1.7 million s/f at completion. Situated in the heart of one of North Carolina's most acclaimed downtowns, the Durham.ID recently celebrated the opening of its first offering, the award-winning Carmichael Building.