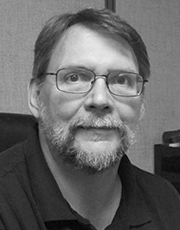 My appraisal practice, for the most part, keeps me in Middlesex and Essex Counties, with occasional visits to Norfolk, Suffolk, and Worcester Counties.
After my wife and I moved to Lowell about 18 years ago I decided to concentrate my appraisal practice to the Merrimack Valley area of northern Massachusetts and to Lowell itself as much as possible. Over this time period I have seen many changes in this region. Most of them positive.
Lowell and Lawrence have both seen many positive changes. Lowell and Lawrence are often mentioned together because they are tied together through their involvement in the industrial revolution. For those not familiar with the area the two cities are very different communities along the Merrimack River, both situated where they are due to the power of the river. Both started as planned industrial cities in the 1800s. The U.S. Census estimates the 2017 population of Lawrence is 80,162 while Lowell's is estimated at 111,346. Both are cities with diverse populations, but diverse in different ways. Driving through Lawrence you will see many signs on businesses in Spanish, although there are still signs in English as well. In in parts of Lowell Khmer is the language on the business signs, although English is still the predominate language on business signs and there is some Spanish mixed in as well.
Both cities suffer more than most in the region during economic downturns. Unemployment tends to be higher than the surrounding towns, with Lowell April 2018 unemployment rate being 3.8% while Lawrence's is almost twice as high at 6.5%. Both have high levels of people living below poverty level. Many have found both cities to be places of opportunity as well.
Both cities are homes to large mill complexes, many of which have been repurposed as residential and mixed-use developments. A large amount of development rehabbing these properties has happened in both cities in the last two decades. Sal's Riverwalk is the largest of these redevelopments. Sal Lupoli renovated the 1.3 million s/f mill complex with a massive mixed-use development, retaining many of the original structures. He has moved on to a smaller redevelopment project in Lowell on Thorndike St., adjacent to the Gallagher Terminal, the local commuter rail and bus station.
Lowell has several major advantages over its counterpart. Lowell is home to the Lowell National Historical Park, UMass Lowell, and a large campus of Middlesex Community College. Lawrence is home to a minor campus of Northern Essex Community College. Lowell has had an inflow of public money due to being home to these institutions. There is a new courthouse development in the Hamilton Canal Innovation District, with hopes of more development in the underdeveloped area in the near future. The campus of UMass Lowell has seen major development and expansion in recent years, along with the development of a private dorm and another developer hoping to construct one as well. Cranes have been an almost permanent fixture of the Lowell skyline in the past decade.
Much of Lawrence's redevelopment has come more from private funds than public funds. A portion of the Arlington Mills along Broadway (Rte. 28) at the Methuen town line has been rehabbed as an educational and office facility.
In both cities this has happened by smaller developers in the residential market with many smaller multi-family buildings in both cities being rehabbed. Single family house median prices have increased, according to the Warren Group, from $165,000 in 2010 to $260,000 in January through April of 2018. In Lowell median single-family house prices went from $190,000 to $290,000 over the same period.
The story of the region can probably be best summed up by the recent sale of Crosspoint Towers, the former Wang Towers. It sold in January 2018 for $227.2 million or over $170 per s/f after selling in June of 2014 for $100 million or about $70 per s/f.
William "Tom" Whiting is a freelance commercial appraiser who is sole proprietor of William T. Whiting Appraisals based in Lowell and also works for Braese Associates based in Woburn as well as T.H. Reenstierna, LLC in Arlington, Mass.