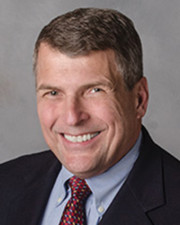 It is said of some athletes that they make the difficult look easy and make the routine look difficult. I've heard this said of goalies and shortstops at the very least.
Sometimes it's true of appraisers.
Appraisers can sometimes make the simple seem so very complicated. It can be a matter of unfamiliarity, of overthinking, of feeling outside of one's comfort zone, of a lack of confidence in one's training and abilities that can lead to confusing, even unsupported appraisal reports.
So let's see if we can keep the simple simple, and make the difficult, at the very least, intelligible. What constitutes a difficult assignment?
Sometimes we realize it's not the property but the client who may be the real source of the difficulty. A variation can be that the appraiser is not familiar or comfortable with the client or the client's expectation, or with what the assignment really entails. A misplayed Problem Identification can result in a flawed scope of work and a poorly executed assignment. Understand your client's expectations and assumptions before you go forward with a job.
Other pitfalls where the simple can become confounded…
1. A Specific Property. Some appraisers just aren't knowledgeable or comfortable with certain property types, and aren't able to or don't want to spend the time and resources researching the property and the market. And what may seem to be a perfectly straightforward property type becomes highly complex in the context of highest and best use. You don't have to take these assignments. You do have to meet the USPAP competency requirements. And if you do take on somewhat unfamiliar assignments, don't be afraid to ask for direction from appraisers experienced in these types of properties. Under appropriate guidance this can be a great learning experience. But remember the USPAP competency disclosure requirements and make sure the client will be comfortable with this situation.
2. A Specific Market. A property is a creature of its market. An appraiser might understand the property but not the market it is operating in as of the effective date. A complex, unstable market creates a difficult assignment, which might apply to the majority of appraisals in today's low inventory / high demand markets, residential or commercial. Do the market research. It will help your understanding, and help the client understand the property in its context.
3. Geographic Area. Geographic knowledge is the result of many years of practicing in the same place; the subtleties and quirks of a market may not be well understood by someone from the "outside." On the other hand, someone with long knowledge may have a difficult time articulating his or her familiarity. Know your subject's location, location, location.
4. Intended Use. The use to which an assignment might be put can scare off a lot of otherwise well-qualified appraisers when litigation and potential testimony and court appearances may be required. Make sure you are comfortable with the journey your assignment and report may take.
5. Laws or Regulations that apply to an assignment may dramatically affect how an otherwise pedestrian assignment is conducted, say, in the case of an assignment where the IRS is an intended user. Again, check your competency quotient.
6. An Analytical Method. Discounted cash flow analysis may be needed, or, a properly developed cost approach may be essential. If appraisers don't have the skill set to handle these tasks, a stratightforward assignment assumes an entirely different level of complexity to the practicitioner.
All professionals are faced continually with challenges. Many appraisers would like their appraisal life to be completely on the rails, all vanilla ice cream, with few deviations, surprises, and no scope of work changes. That wouldn't be fun in the long run, would it? Kind of like taking infield practice every day and never playing in a game. Some out there may be happy with that….
Whether the appraisal professional is up to the challenge and is either willing to do what is takes to competently understand and analyze the property—or is willing to walk away from the assignment—is the critical test. Some appraisers complain bitterly about complex assignments but the end product meets expectations. Other appraisers simple don't know when to decline or withdraw from an assignment. They really think they can hit the curve ball.
Ultimately, the appraiser is responsible, whether the assignment is complex or straightforward, to develop credible assignment results and report the results via the requirements of USPAP Standard 2. Appraisers used to fitting everything into a "template" will not thrive when the complexity of the problem to be solved requires "out of the box" analysis and discussion.
I had a roommate in college who would spend hours staring at the ceiling to the point of annoying not only me but anyone who walked by. The roommate would arise after an appropriate period and sit down and write a paper, a very good one, pretty much in one sitting. Impressive. But most of us can't do that. But we can work through difficult and challenging problems by (a) being able to identify them as such; (b) doing our homework; and (c) seeking guidance and advice when needed.
Consider that in the the next difficult, tough assignment it really is necessary to spend the appropriate time and resources to a/ determine whether the appraiser can perform competently and, if so, b/ provide an appropriate solution to the problem.
Consider the goalie that makes all saves look spectacular, including the ones that aren't. Appraising is like that, making the spectacular just part of a good day's work!
Bill Pastuszek, MAI, ASA, MRA, heads Shepherd Associates, Newton, Mass.