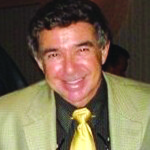 New England Restaurant Brokers
" width="150" height="150" /> Dennis Serpone, New
England Restaurant Brokers
Going into the last quarter of 2015, the optimism in the hospitality industry is substantial yet somewhat guarded. One of the most important words to both independent, and more so with chains, is location, location, location. Whether it's multimillion dollar restaurant projects in the Seaport District or million dollar retrofits in Wayland, Cambridge, Concord, or Lynnfield, as long as the demographics are strong, the investor dollars will follow. Legal Seafood, Davio's, Del Frisco's, Capital Grille are just a few of the players. National Restaurant News reports that industry same-store sales rose 1.7% in August. The NRA Performance Index rose in July for the first time in three months. Good news going into the fall.  
More and more companies are turning to restaurant specialists to help them find the best sites. But determining the best location for a specific concept is difficult, since so many factors are involved in site selection.
It's somewhat obvious which locations and concepts are successful. Just gauge the waiting lines on the weekends versus weekdays to see who is really successful. Sales volume is a result of good marketing, good food, and good service. Profitability is a function of rent, payroll, and food cost. Many times those factors are directly affected by that pesky location, location, location. What good is offering the best food, ambiance, and service if patrons are going to have a hard time finding your hidden jewel and not be able to park? The path of least resistance is going to a competitor that offer less immediate concerns as a result of location.
Restaurant brokers can help clients determine good locations, or evaluate existing operations that are for sale, by evaluating items such as demographics, visibility, accessibility, customer incomes, competition, and growth trends in the area.
Should a client be looking at establishing a presence in a lifestyle shopping center, a neighborhood strip, or focus only on a free-standing bldg. on a numbered highway? The cost to 'play' can be exorbitant considering the incredible overreach by the regulating authorities of Boston, and so many of the other major cities in "Taxachusetts". On the other hand, buying an existing business, with verifiable operating figures, a concept that can be scrutinized, and that meets the building and health codes might be a better investment of money, time and effort.
Decisions on the locations of new restaurants require more sophistication than that of a commercial of general business broker. Thirty-five years of developing an intuition and intrinsic appreciation of suitable locations for its clients has carried New England Restaurant Brokers to national recognition.
Most successful operators are urged to generate a strong business plan, many times with the assistance of an financial advisor. However,  'The best plan of mice and men are many times dashed by poor locations.'
A good location for one concept may not be appropriate for another. Does the adage that having a different gas station on four corners of an intersection bode better than only one with no immediate competition...apparently so. Considering that they're all selling 'gasoline', does that concept hold true for 'food'. It may be valid for a mall food court, and it could work in the middle of Harvard Sq., but it probably won't work in the rarified air of Market St. in Lynnfield. If you have an Italian concept, would you want to be looking to open a restaurant in the North End that already has every variation of Italian restaurants that you can think of?
Yet if you have thoughts of opening an Irish bar in the suburbs, why not consider the Rte. 1 corridor from Boston to New Hampshire?
Where recognizing the need for a particular concept may be invisible to some brokers, there are glaring opportunities to the experienced restaurant specialist. However, success of a concept goes beyond just finding an appropriate location. As in depth as we go in evaluating sites, and extraordinary amount of effort is put into vetting the client. Does the client have the experience, the financial ability, the commitment,  the support of family, and the capacity to manage a staff?
Many times, a client embarks on a life-changing decision in entering into the hospitality industry. Given that all the stars being aligned in his favor, success can be imminent.  Making a mistake in any of the significant factors can trash any chance of success.
Chains, on the other hand, have proven success factors to take them through the site selection process. Chains rely heavily on the local restaurant broker who should have a better feel for the demographics that can affect the success of their concept in a new market.
The local commercial broker is an indispensible ally of the restaurant specialist in providing location, location, location. The cooperation of the local broker and the restaurant broker is truly 'a marriage made in Heaven.'
Dennis Serpone is president of New England Restaurant Brokers and The National Restaurant Exchange, Wakefield, Mass.