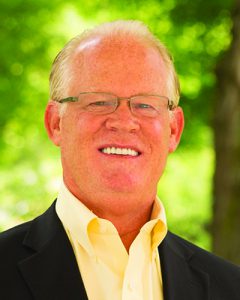 Craig Huntley, Solect Energy
As we've discussed in previous articles, energy storage is a key factor in enabling companies to utilize their energy sources to their full potential – by allowing them to bank power during peak production periods and use it when their energy generation systems (whether renewable or non-renewable) aren't producing. Recently, Massachusetts has taken important steps in developing energy storage targets and assessing its potential for the Commonwealth. 
In 2015, the Baker Administration launched a $10 million Energy Storage Initiative, with the goal of advancing energy storage in Massachusetts by promoting storage companies in the state, expanding markets for storage technologies, and developing policies and programs to achieve said goals. Last August, in alignment with this initiative, governor Baker signed an energy bill (H. 4568) "An Act Relative to Energy Diversity", which directed the Department of Energy Resources (DOER) to determine whether or not energy storage targets would be prudent and cost-effective in Massachusetts. In response, the DOER conducted a study to help the state government assess two important uses for energy storage – 1) the utilization of renewable energy resources to their full potential, and 2) the reduction of energy rates for customers.
The resulting report released by the DOER, called "State of Charge," evaluates the impact energy storage could have on the grid in Massachusetts, including the costs and benefits to the state. The report also provides the stepping-stones for the DOER to develop specific energy storage targets for electric companies; a mandate which is expected to be announced by July 1 of this year and would take effect by January 1, 2020.
According to the report, the future for energy storage in Massachusetts looks bright.  The DOER concludes that Massachusetts has the potential to instate 600 megawatts (MW) of energy storage by the year 2025. The state currently only has about two MW of energy storage on its grid, making this a significant projection. 
Additionally, the report shows the state can save hundreds of millions of dollars by utilizing a storage mandate over the next ten years, according to Energy and Environmental Affairs secretary, Matthew Beaton. Specifically, the DOER reports that if Massachusetts were to hit the 600 MW mark, it would save ratepayers $800 million in system costs.
Once finalized in July, Massachusetts will be the third state in the country to issue an energy storage mandate, following California and Oregon. Since storage targets are typically measured as a percentage of a state's peak demand load, Massachusetts has the most aggressive target at five percent of its peak load. California's target is at 2%, and Oregon's is at 1%.
If all goes as planned, Massachusetts ratepayers could see electricity demand cut by 10%, and potentially accumulate $2.3 billion in collective benefits. While energy storage has been a buzzword in the industry for over a decade, the actions taken by the Massachusetts legislature to advance storage technologies prove that it is a viable and realistic solution to alleviate energy costs for businesses and residents. The Energy Storage Initiative will also spur healthy competition in the market, and provide additional jobs in renewable energy, continuing to position Massachusetts as a leader in clean energy.
Craig Huntley is co-founder and chief development officer at Solect Energy, Hopkinton, Mass.