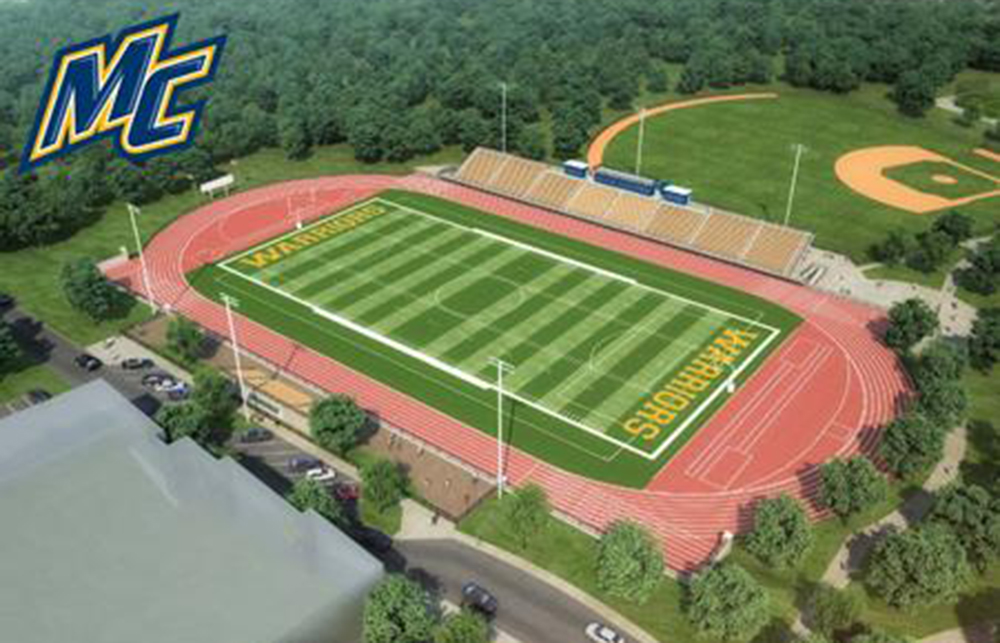 North Andover, MA MassDevelopment issued a $29.7 million tax-exempt bond for Merrimack College. Merrimack is using bond proceeds to build, furnish and equip two academic buildings and three student residential buildings; to renovate, furnish, and equip its O'Reilly Hall and McQuade Library; and to make various renovations to other campus buildings. The college is also using proceeds to build a new eight-lane, 400-meter track and turf field, along with a 2,500-seat grandstand with space for press boxes, concessions, public restrooms, and locker rooms; and to make improvements to other athletic fields.
"Merrimack College is committed to its students' intellectual, social, and ethical development, and is one of many institutions that make Massachusetts a national leader in higher education," said MassDevelopment executive vice president of finance programs Laura Canter. "We are pleased to provide this bond to help Merrimack expand its academic, residential, and athletic reach."
"The College is very pleased with securing this new capital funding to continue its transformation of the campus and further its mission and vision in accordance with our Agenda for Distinction," Merrimack College senior vice president and chief financial officer Basil Stewart.
MassDevelopment, the state's finance and development agency, works with businesses, nonprofits, financial institutions, and communities to stimulate economic growth across the Commonwealth. During FY2016, MassDevelopment financed or managed 352 projects generating investment of more than $4 billion in the states economy. These projects are projected to create about 8,200 jobs and build or rehabilitate about 4,200 residential units.