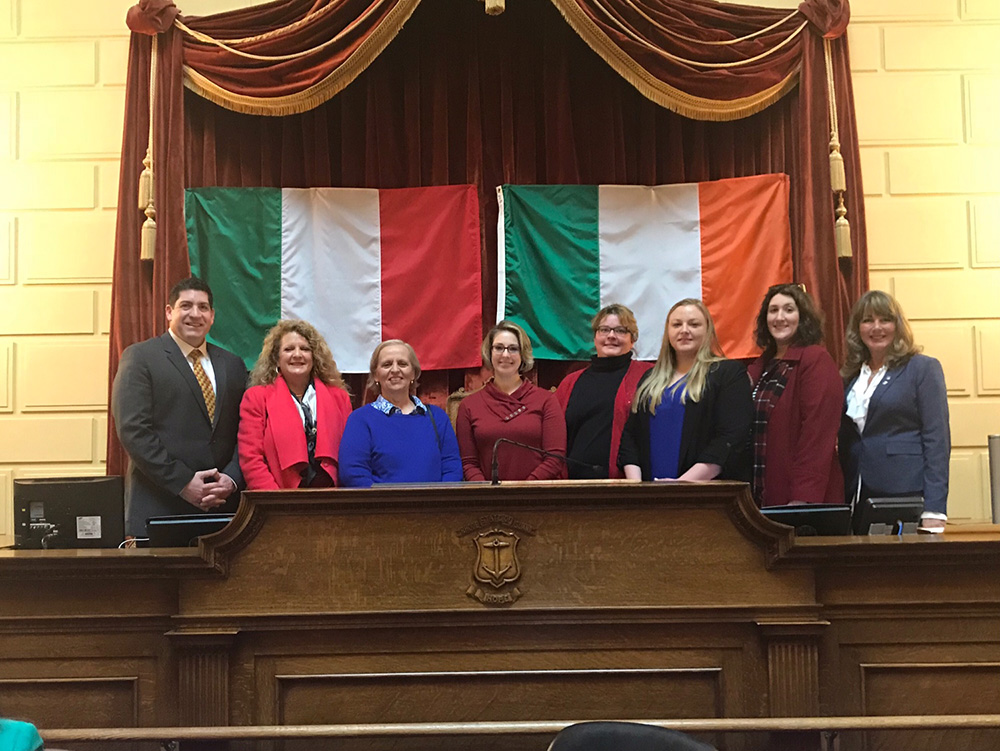 Providence, RI On March 12, the Rhode Island chapter of the National Association of Women in Construction held a networking event, honoring the contributions of women in construction. The event included an array of industry leaders, both union and non-union, with a panel of tradeswomen, speaking of their experiences as women in the trades, and how they got into that line of work, as well as the apprenticeship program that led them there, called Building Futures, who hosted the event at their facility.
The secretary of state also attended the event, issuing the proclamation, acknowledging Women in Construction Week, signed by both her and the governor, both of which are women.
The event held over 100 attendees, standing room only, with the entire perimeter of the room accommodating tables for the event financial partners, making this event a possibility. The support that this chapter had from its peers was overwhelming.