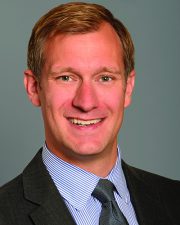 The brokers at CBRE|The Boulos Company are often asked which neighborhood in Portland might be next to experience major growth in the near future where a developer or investor can get in on the ground level as pricing may be lower than some of the more established neighborhoods. Over the last decade, downtown Portland has witnessed several areas undergo tremendous change and improvement including India St., Longfellow Sq./Upper Congress St. area, East End/Washington Ave. area, and East Bayside neighborhood to name a few. Impetus for change in these neighborhoods includes development of new housing and other commercial buildings, lack of options or high pricing in established areas, and even the local craft brewery movement needing a home in Portland. Portland is rapidly growing and there are many theories on how Portland will continue to grow and where. Last fall, the Portland Regional Chamber collaborated with Creative Portland, The Muskie School of Public Service, and the Portland Society for Architecture to publish Growing Portland: Not Whether but How, an in-depth study as to where and how Portland can grow responsibly and how best to manage this inevitable growth. While this study focused on more than just location and real estate including growing Portland's workforce, several possible areas were identified as well-suited and positioned as logical downtown expansion locations. When viewed from a commercial real estate perspective, three particular areas seem primed for substantial improvement where one can possibly foresee significant commercial real estate activity in the coming years.
ST. JOHN/VALLEY STREETS
The Saint John/Valley Sts. neighborhood is comprised of an area in and around Saint John St. and has many positive characteristics including Hadlock Field (home of the Sea Dogs, a minor league baseball team), the Portland Expo (home of the Red Claws, a Development League basketball team), and divisions of Maine Medical Center. Despite these highlights, the neighborhood has still not seemed to go through any major change over the last decade and is experiencing under-utilized properties, lower real estate values, and lower demand from commercial tenants. However, just recently there have been a few developments which suggest the potential for growth and investment in this area. Maine Medical Center has recently announced a $500 million expansion of its campus featuring a new entrance on Congress St. which has historically been the back of the hospital, a development that could trigger additional housing and amenities in the area. Growing Portland directly references this project and asks "…why not refurbish the Saint John/Valley Sts. area as an attractive neighborhood for its current residents, businesses, new medical center employees, and food processing and other light industry?" It's already starting to happen, including the redevelopment of an 18,000 s/f warehouse building as the new home to Bunker Brewing. American Roots clothing and the Union Station Shopping Center are considering significant renovations. On a smaller scale but still indicative of the market, CBRE|The Boulos Co. recently sold a small warehouse/studio building which went under contract in less than a week and sold for over the asking price, an early sign of climbing real estate values. With easy access to downtown Portland and highways as well as numerous existing amenities in the immediate area to build on, Saint John/Valley Sts. could be poised for a dramatic change over the next three to five years.
FOREST AVE. CORRIDOR
As downtown Portland continues to grow at an unprecedented pace there are several theories that perhaps off the peninsula may be the best opportunity for infill development for affordable housing and low-rise office/retail buildings. As one of the major corridors into downtown
Portland, the Forest Ave. corridor from University of Southern Maine to Woodford's corner could be a logical expansion area for the expanding downtown. Growing Portland suggests reconnecting this corridor to the peninsula by strategically rethinking the I-295 barrier and outlined Forest Ave. has having "…great potential for housing, commerce, and transformed neighborhood centers serviced by improved public transit." There is an ideal opportunity for mixed-use development, increased housing, and efficient transportation to downtown and other surrounding neighborhoods all without the hassle of the inner city. One of the major catalysts could be the University of Southern Maine which currently has presence in the neighborhood but recently announced that it's undergoing a master plan for a $189 million campaign to completely reimagine the Portland campus including a performing arts center, athletic center, dormitory, hotel, and other dramatic upgrades. This area of Forest Ave. deserves attention as there seems to be pieces in place to create a truly engaging complete neighborhood.
WEST BAYSIDE
One area not specifically mentioned in Growing Portland is the West Bayside neighborhood, an area defined as Forest Ave. to Franklin St. and Marginal Way to Cumberland Ave.
Its sister neighborhood, East Bayside, has undergone a complete transformation from a sleepy industrial neighborhood to one of the hottest places on the peninsula. West Bayside is slightly behind the pace and just recently has experienced some investment including a retail center on the former home of Century Tire, the redevelopment of Schlotterbeck & Foss building into 55 market rate apartments, and the $3 million Bayside Bowl expansion. The large mixed-use Midtown project has failed to break ground and this area is still somewhat industrial due to the Portland Public Works continuing to operate out of several facilities. Historically, it's been a fairly heavy industrial area home to foundries, factories, wholesale bakeries all serviced by rail mixed with smaller residential buildings. The difference between the two Bayside neighborhoods is that West Bayside might actually have more upside due to more flexible zoning including multifamily housing, higher density, and higher height limits. Most importantly the City of Portland has hired
CBRE|The Boulos Company in its disposition of six parcels totaling over four acres improved by several large buildings poised for redevelopment and possible new construction. The sale of these properties will have a major impact on the neighborhood and could be the spark the neighborhood needs to turn the corner. While this move has been discussed for almost 20 years, this area is on the brink of a massive revitalization in the near future including office, retail, and residential.
Nate Stevens is an associate broker with CBRE|The Boulos Co., Portland, ME.