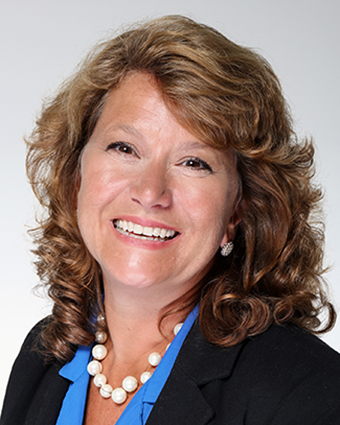 Betsy Paynter, Newtown EDC
Newtown, Connecticut, located in northern Fairfield County, has seen development happening in most corners of town. The town continues to successfully combine rural charm of New England with the sophistication and amenities of metropolitan suburbs. Touting 60 square miles of sprawling hills, rivers, parks, along with vacant or under developed tracts of commercial and industrial zoned land, Newtown is a great place to live, work and grow. Many developmental opportunities are located along major thoroughfares such as I-84 along exits 9, 10 & 11 and U.S. Routes 25, 6 and 34. An ideal location, centrally located between the metropolitan regions of Boston and New York City.
This spring will bring a sewer extension to the Hawleyville business district, along Rte. 6, off Exit 9 of I-84, enhancing the infrastructure and development opportunities. Marketed as Newtown's "Medical Mile," the corridor along Rte. 6 or Mt. Pleasant Rd., offers available commercial and industrial land. Recent neighbors to the "Medical Mile" include Western Connecticut Health Network, who secured 15,000 s/f of pediatric medical space and DaVita Dialysis Center, who recently held a grand opening for their Center of Excellence.
These businesses are located within the Maplewood Medical Campus, consisting of approximately 60,000 s/f with space available for lease through Cushman & Wakefield. Maplewood Senior Living, an assisted living facility, is located next door to the medical campus, creating a community with services and support. The Woods at Newtown is an award winning, active-adult, luxury apartment-style, single-level residence development located in the Medical Mile neighborhood along with Liberty at Newtown another active adult community nearby as well. This prime location off Exit 9 off I-84, provides easy access to surrounding communities.
Newtown's "Gateway," off Exit 10 of I-84, Church Hill Rd. continues to transform. Consumers Petroleum renovated a blighted gas station site into a welcomed gas station and convenience store addition to the gateway. Further up Church Hill Rd., are the Borough of Newtown and Newtown's Central Business District.
Here, The Shoppes at Lexington Village, a current redevelopment project, is bringing 61,000 s/f of new retail, restaurant and office space. This development is blossoming with multiple new buildings taking form. Tenants will begin to occupy the new buildings over the spring and summer. Dental Associates and Newtown Savings Bank are a few of the anchor tenants within the development. Two new restaurants, a day spa and more are securing retail and office spaces now. Newtown continues to grow its pedestrian sidewalks, creating a walkable community. The Villages of Lexington will connect its parking lot and sidewalks with the neighboring shopping plaza to allow shoppers to walk from one plaza to the other, while enjoying the village atmosphere.
The Edmond Rd. realignment is still on schedule for fall which will create an improved intersection with Commerce Rd., entry to Commerce Park Industrial Park. This effort will create a safer route for truck traffic supporting the various commercial and industrial businesses along Edmond Road, the Industrial Park and the flow of local traffic.
Newtown offers opportunity for developers, businesses and families. We welcome you to learn more about our community of businesses and residents by visiting our website www.newtown.org.
Betsy Paynter is economic development coordinator for the town of Newtown, Conn.