Dover, NH Fulcrum Associates along with Portsmouth Regional Hospital celebrated the ribbon cutting for the newest freestanding emergency room on April 18th on Central Ave. The Dover Emergency Room will expand local access to emergency care for residents and employees of the region. Portsmouth Regional Hospital's Dover Emergency Room opened to patient care on April 23rd.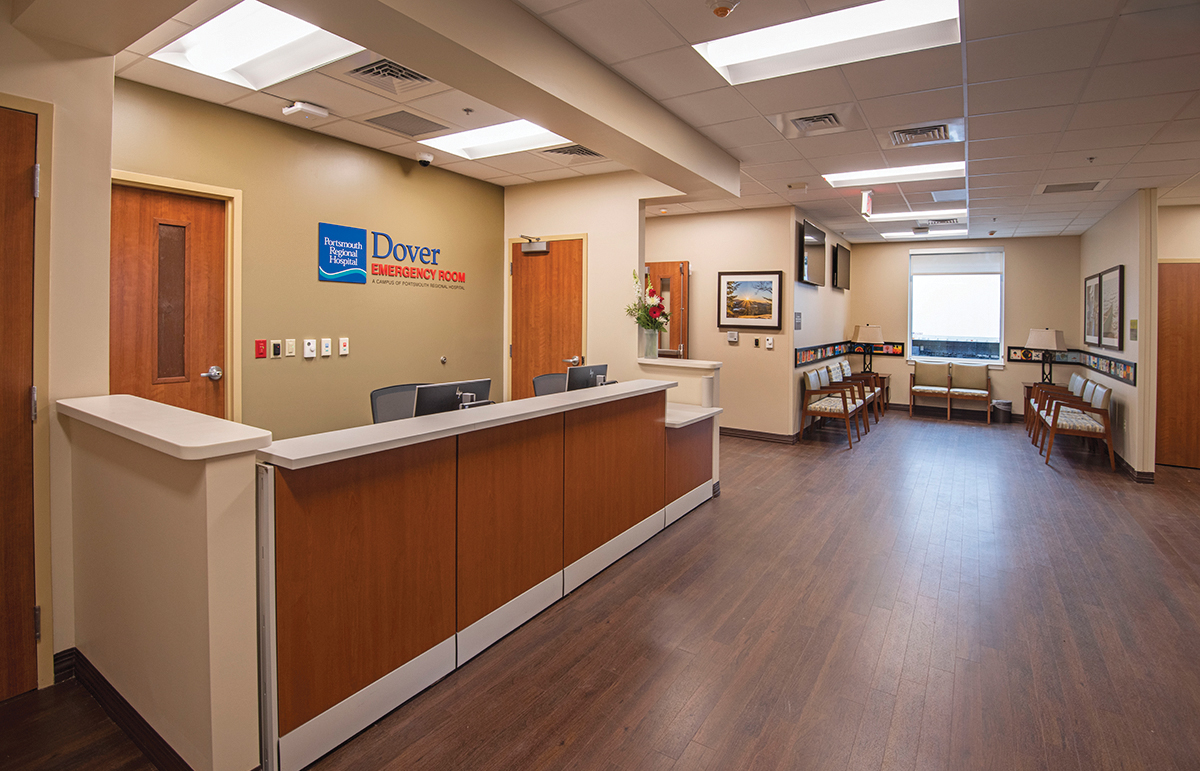 "Staffed by board certified emergency physicians, freestanding emergency rooms are designed to provide critical local access to emergency medical services for circumstances that require more support than a visit to primary care physician or urgent care center could provide," said Mary Valvano, MD, Portsmouth Regional Hospital medical director of emergency services. "We are also open 24 hours a day, 365 days a year."
The 10,000 s/f Dover Emergency Room provides 11 treatment rooms, including bays for trauma care, behavioral health, and pediatric care. The new facility is positioned to treat patients with minor sprains through acute trauma.
Patients receiving care at the new Dover Emergency Room will benefit from a coordinated patient care experience including access to extensive specialty care services and resources offered by Portsmouth Regional Hospital that include: the state's only ACS Verified Level II Trauma Center, the Seacoast's only comprehensive heart and vascular program, and its only 24/7 neurosurgical and stroke clot retrieval programs, as well as comprehensive behavioral health services. The Dover Emergency Room will also offer full diagnostic testing capabilities to include onsite laboratory, CT, ultrasound and imaging services.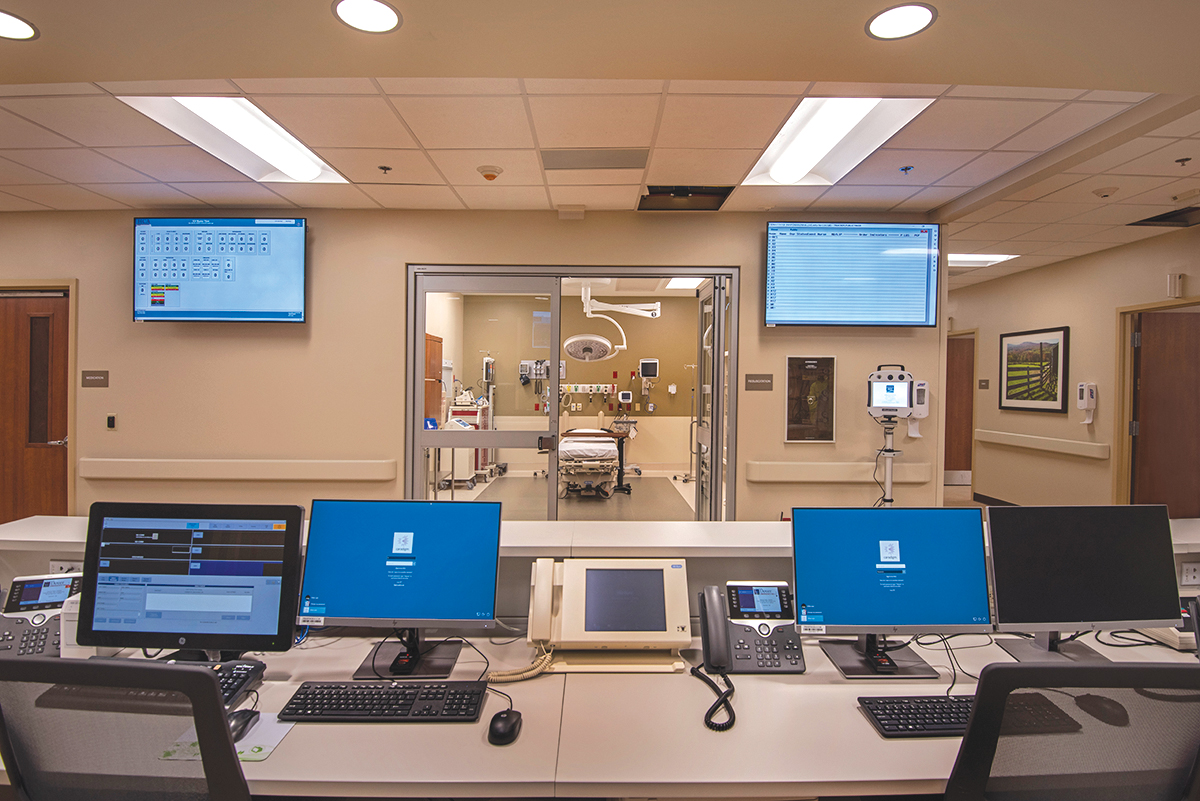 "We greatly appreciate the confidence HCA and Portsmouth Regional Hospital placed in Fulcrum, we could not have successfully completed this project in seven months without the collaborative efforts of the design and ownership teams," said Jeff Luter, president of Fulcrum. Portsmouth Region Hospital CEO Dean Carucci and director of hospital project operations, Stacey Angers were instrumental in coordinating the owner's requirements.
Architects for the project, Hereford Dooley from Nashville teamed with I.C. Thompson, who provided MEP engineering services and Bob Kiger of Sevalus that represented HCA as the owner's project manager.
Dover Emergency Room Project Team:
Fulcrum Associates – Construction Manager
Novel Iron Works, Inc. – Structural Steel
Metro Walls, Inc. – Drywall & Framing
Exterior Designs, Inc. – Specialty Cladding