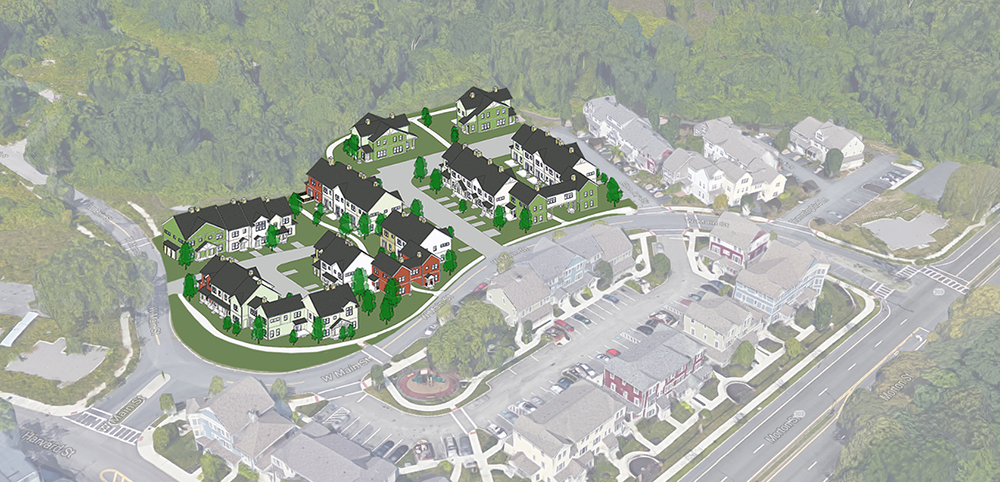 Mattapan, MA NEI is working with Lena New Boston and ICON Architecture on Phase 2 of Olmsted Green Apartments. On August 15 the team joined Massachusetts governor Charlie Baker and Boston mayor Marty Walsh to celebrate the project as well as honor state and city-wide support of affordable housing.
The new construction at Olmsted Green, which began in March, is an expansion of an existing community located along the Mass Audubon Nature Preserve, and is the current phase of a $200 million redevelopment of the former Boston State Hospital site adjacent to Franklin Park and Forest Hills.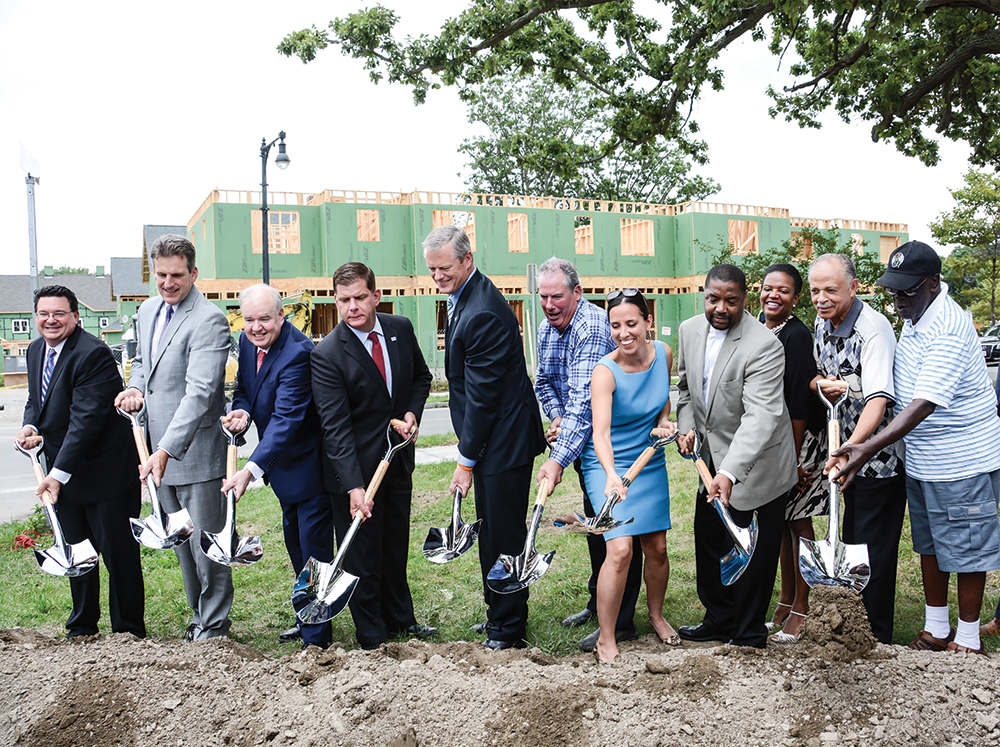 During the ceremony, governor Baker announced that 25 projects in the Commonwealth will receive funding as part of a $72 million award in housing subsidy funds and state and federal tax credits. Eight of the projects are in Boston and will create and preserve over 400 units of rental housing as well as more local construction jobs.
For almost 20 years NEI has been supporting the applications of development teams pursuing subsidies and tax credits. Many of the projects NEI has been assisting with this year were awarded in this round and NEI looks forward to working with each of the development teams to quickly get those projects in the ground and occupied. "These projects can be very challenging and can have very long development arcs, but there is such a critical need for these products and community opportunities," said Josef Rettman, managing principal of NEI.
Since its founding in 1998, NEI has completed over $1 billion and over 9,000 residential units–the majority of which consist of affordable housing. NEI is a huge advocate for community development and a longtime supporter of many local organizations and community groups. Rettman is a devoted supporter of his community, serving on the board for several nonprofits including Affordable Housing and Services Collaborative, Young Warriors, Jackson Square Recreation Center, and TND Connect.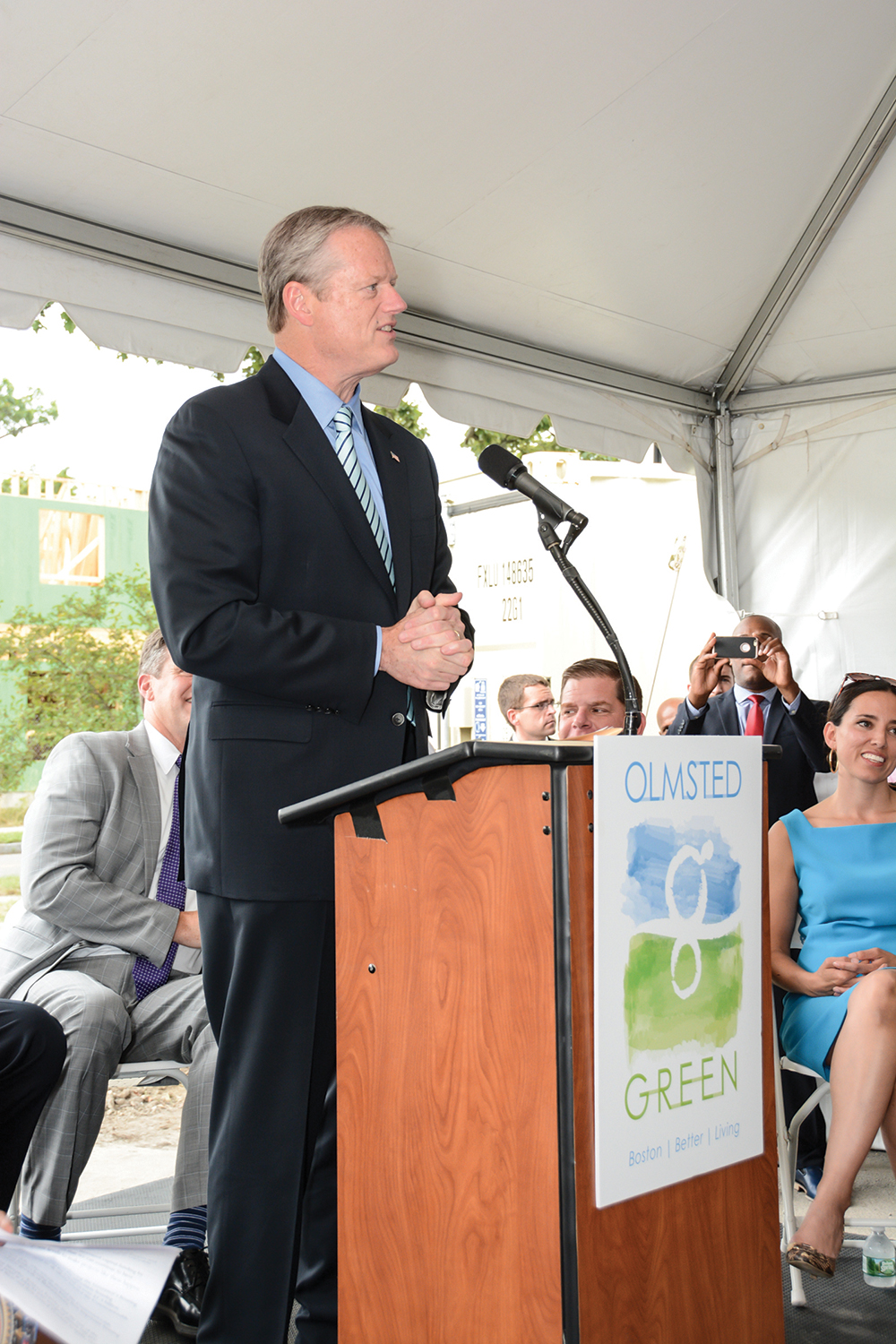 The 41 mixed-income units coming to Olmsted Green represent Lena New Boston's latest milestone in their $200 million redevelopment of the former Boston State Hospital. Efforts began in 2008 when Lena New Boston and the city of Boston planned to repurpose the site for the community by creating new housing opportunities for working families. The 41 new units are part of a larger development which includes 514 mixed-income rental and homeownership units. Currently, 210 units of affordable housing and 19 units of homeownership have been successfully completed.
The redevelopment plan for the former State Hospital land is designed to create a transit oriented, energy-efficient community. All new units will be built to LEED Gold standards, incorporating energy-efficient appliances and mechanical systems, garden courts and plenty of open space. This project will add seven two-story buildings of mixed-income homeownership townhome units to the scenic community.
"The Olmsted Green projects bring needed quality affordable housing, as well as excellent local employment opportunities, to the Mattapan community." said Rettman.
The project team includes:
• Construction Manager: NEI General Contracting
• Architect: ICON Architecture
• Lumber: Turnkey Lumber
• Granite: Top Line Granite Design, Inc
• Fire Protection: T & T Fire protection
• Site Work: Sean Farrell Excavation Inc.