Professional Profile: Andrew Urbec 2001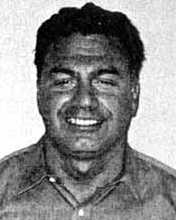 Andrew Urbec - 2001
Name: Andrew Urbec - 2001
Title: Leasing and Marketing Associate
Company: Universal Properties Group, Inc.
Location: Warwick, R.I.
Birthplace: Worcester, Mass.
Family: Wife and first child on the way College: Norwich University, Bentley College First job outside of real estate: Marketing Director First job in real estate or allied field: Residential What do you do now and what are you planning for the future? Negotiate leasing and sales on commercial properties and projects. Hobbies: Golf, sailing, biking, skiing and traveling Favorite book: "Into Thin Air – Mt. Everest" Key to success: Persistence If you were forced to choose another vocation what would it be? Director of a Caribbean Resort.