Professional Profile: Charles Butts 1967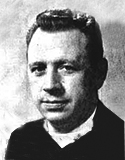 Charles Butts - 1967
Name: Charles Butts - 1967
Title: Owner
Company: C. Butts Realtors
Location: Dorchester, Mass.
Birthplace: Boston - 1926
EDUCATION: Suffolk University Charlie served on an aircraft carrier in the South Pacific during WWII while still in his teens. After college, he entered the real estate business in Roxbury, Mass., selling one- and two-family homes. In 1958, Charlie opened his own his own office with two salesman. Today, the Butts firm covers all aspects of the business and employs ten specialists. An active Realtor, Charlie is a former President of the Brokers' Institute and Chairman or Multiple Listing Service. "Because of taxes and maintenance costs, the two and three family is no longer a good investment," warns Butts, "the minimum today is a six-family. Land is also becoming very scarce. We have a specialist who covers 90 communities. Our investment brokers stay with the buyer after a sale. We can put a man into a first investment for around $2,000. Despite the tight money, we have been doing well in investment because our sellers have been taking back seconds. We attribute much of our success to our experienced staff, many who specialize in different aspects of the business. Many or our men have had experience in their own office in the past, so have no interest in leaving us. We find that brokers who stay together, get rich together." Married with three children, Charles is best known for his red hair, his success in the business and his love for boating.