Professional Profile: Craig Young 2003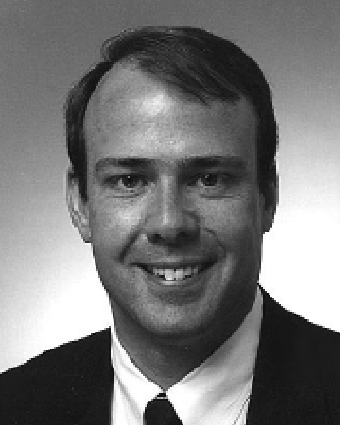 Craig Young - 2003
Name: Craig Young - 2003
Title: Senior Broker
Company: CB Richard Ellis/The Boulos Co.
Location: 1 Canal Plaza, Portland, ME
Birthplace: Portland, ME
Family:
Wife, Becky; two daughters: Lilly (3.5) and Nicole (1.5)
College:
University of New Hampshire – Durham
First job outside of real estate:
Monarch Insurance, 1986
First job in real estate or allied field:
The Boulos Co., 1987
What do you do now and what are you planning for the future:
Commercial real estate broker of CB Richard Ellis/The Boulos Co. I love what I do and where I do it. I hope to sell real estate for a long time to come
Hobbies:
Skiing, golf, reading and exercise
Favorite book:
 "Presumed Innocent," "Celestine Prophecy" and the Harry Potter series.
Favorite movie
: "Caddy Shack" with Rodney Dangerfield and Bill Murray
Person you most emulate:
Theo Epstein, general manager of the Boston Red Sox and Dr. Jack McConnell, found of Volunteers in Medicare Clinics
Key to success:
Customer service. If need be, do everybody else's job and the deal might actually close
If you were forced to choose another vocation, what would it be?
Astronaut or psychologist