Professional Profile: Joseph Jankowski 2015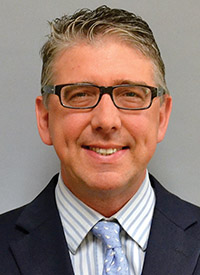 Joseph Jankowski - 2015
Name: Joseph Jankowski - 2015
Title: President
Company: The Associated Construction Company
Location: Hartford, CT
Birthplace: New Britain, CT
Education: BS Central CT State University
What your firm does now and its plans for the future? As the longest running CM/GC firm in Hartford, we provide our clients with solutions to a diverse range of construction challenges. Associated's experience to provide guidance and collaboration fosters teamwork that consistently results in a positive outcome. In the future, we look to build upon those practices to fortify and expand our market strategy and goals so that we may continue the success of our 73-year history.
Favorite novel: "Guns, Germs & Steel"
Keys to success: Set your goals high. Give it everything you've got. Don't give up, keep trying til you find a way to succeed. Be determined to achieve your goals. Stop and analyze your approach, recognize where you need to adjust. Learn to communicate effectively. Ask lots of questions. Seek opinions and advice.
If you had to choose a different profession, what would it be? Building custom cars – Really enjoyed rebuilding my 1967 Oldsmobile Cutlass Supreme