Professional Profile: Nathan Austin 1967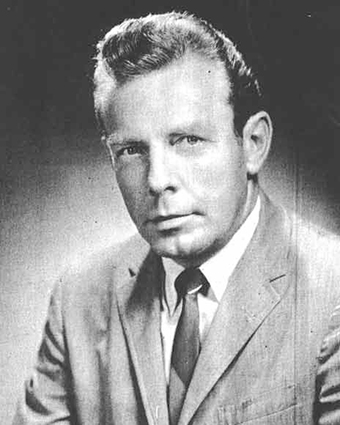 Nathan Austin - 1967
Name: Nathan Austin - 1967
Title: mortgage officer
Company: Bass River Savings Bank
Location: South Yarmouth, Mass.
Birthplace: New London, N.H. 1926
Education: University of New Hampshire "Nate" spent the better part of 1944-47 in the infantry and Air Force for Uncle Sam. In 1947 he returned to college; in 1948 attending the Boston School of Real Estate. "My family had been cabinet makers and several summers I worked in logging camps. Somehow I had always been interested in the outdoor world of real estate." Nate joined Prudential Insurance Co. as a mortgage trainee, eventually becoming a mortgage loan inspector, covering Conn., R.I. and the Western part of the State. In the late 50's, Austin began looking for a mortgage position in which he dealt directly with the people, and found this in 1958 as the mortgage officer at the Bass River Savings, Cape Cod's largest financial institution. "We had $10 million in mortgages when I joined them. Our latest statement shows over $45 million." The key to Nate's success and that of the bank's has been their willingness to deal with everyone and consider all situations. Active in participations, the bank has always had a good relationship with brokers. "I see a future steady growth on the Cape. The only problem is planning. The area's growth has been so fast that planners have failed to figure on schools, sewers, etc." Married with three children, Austin resides in South Yarmouth, enjoying bird hunting and fishing. A member of the Realtor Board, he is a trustee of the South Yarmouth Methodist Church and a member of the Yarmouth Panning Board, chairman for three years.