Professional Profile: Richard Burns 1975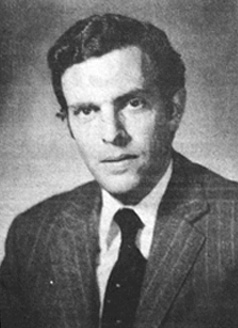 Richard Burns - 1975
Name: Richard Burns - 1975
Title: real estate investment officer
Company: John Hancock Mutual Life Insurance Co.
Location: Boston
Birthplace: Albany, N.Y. - 1944
Richard F. Burns recently took over as New England director of the International Council of Shopping Centers (ICSC). He is the real estate investment officer for the John Hancock Mutual Life Insurance Company in Boston. Born in Albany, N.Y. in 1944, his family moved to Winchester where he attended school and grew up. Now a resident of Wellesley, he received his Bachelor of Science degree from Boston College and his Masters in Business Administration at Boston University. He has also attended mortgage banking courses at Michigan State University. Richard has been with John Hancock since 1969. Prior to that he was a commercial and industrial real estate broker for the Nordblom Company in Boston for a year and a half. And before that he rented apartments and office space on Beacon Hill after graduating from Boston University. His responsibilities now include negotiation, underwriting and closing of income property loans in the central and west third of the United States as well as New England and Canada. He was recently appointed account manager of the company's pooled separate account for the pension funds. The amount is expected to come into being during the first quarter of 1976 and will purchase income-producing properties throughout the United States. The division will be in charge of investing pension clients' money in real estate ownership. The John Hancock is a substantial shopping center investor all over the country, which Burns says is typical of most lenders. Currently, with construction in a slowed down pace, the amount of investing has been reduced, due also to increased rates. And it's hard to talk about the future. "Through 1977, investment opportunities will be greatly reduced. The loans that do get made will be of a higher caliber and situation. Lenders will be more selective because there will be less product available. The economy must straighten out before activity increases." As for his affiliation with the I.C.S.C., Richard said, "Today, more than ever, real estate people must be more professional. They must support the national and local trade organizations with their membership. With the role of government involved in taxes and the environment, the decision-making process requires membership in professional groups. Real estate people's voices must be heard through such groups. Writing in the Journal last month Burns said "Professionalism must manifest itself in a total development approach. New projects must not only be feasible but their feasibility has to be fully supported. Many of the people who are exercising control over development do not have the knowledge or accurate data which the real estate professional can obtain from organizations like the I.C.S.C. Information available from the I.C.S.C. is vital if developers are to counteract the sometimes inaccurate charges being made against new projects. "Without the combination of professionalism and innovation, shopping center developers will have great difficulty surviving the years ahead." Richard and his wife Diane have a son, Jeffrey, four years old. In addition to his duties with the I.C.SC., he finds time to be a lecturer on real estate at Suffolk University in Boston. He is also a member of the Governor's Task Force on the future Location of Shopping Centers, Office and Industrial Parks. And in his spare time he plays tennis and skis in the winter.