Professional Profile: Robert Edelstein 2003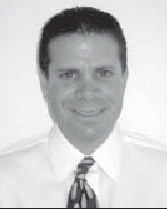 Robert Edelstein - 2003
Name: Robert Edelstein - 2003
Title: President
Company: Reliant Mortgage Company, LLC
Location: 107 Audubon Rd., Bldg. 3., Ste. 22, Wakefield, MA
Birthplace: Danvers, Mass. - 1966
Family:
Wife, Stacey; children: Brooke, Ashley. Michaela
College:
U.Mass/Amherst, BS in Communications with minor in Spanish
First job outside of finance:
Taught tennis at Myopia Hunt Club
First job in finance or allied field:
Loan officer for Powder house Mortgage
What do you do now and what are you planning for the future?
Oversee operations of the different departments - looking to expand the loan side of businesses to become one of the strongest lenders in the New England region.
Hobbies:
Skiing, time with family, boating, hiking, canoeing
Favorite book:
"False Papers" by Robert Melson
Favorite movie:
"My Cousin Vinny"
Person you most admire (outside of fmaily):
Warren Buffett
Key to success:
Never get too high or too low - try to maintain an even keel.
If you were forced to choose another vocation what would it be?
Real estate developer