Professional Profile: Sheryl Dennis 2017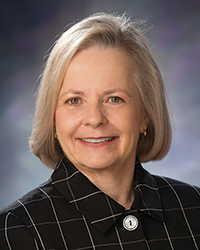 Sheryl Dennis
Name: Sheryl Dennis
Title: Co-Founding Partner
Company: Fields, Dennis & Cooper LLP
Location: Wellesley, MA
Birthplace: Wakefield, MA
Tell me about your area of practice as it relates to commercial real estate?: I handle real estate work for business and estate planning clients and work with lots of investment properties. We assist clients with holding and managing properties and work with builders and investors to set up vehicles through which they can buy, rehabilitate, and eventually sell.
Any tips you can share relating to commercial real estate transactions?: It's more effective when you have two attorneys that work together rather than against each other. It's also important to work with a local lender that knows the market, because they know the properties in the area.
What are common issues you recommend watching out for?: Environmental issues – particularly with commercial properties. You need to know what was there before and what the EPA issues are. Environmental issues are a concern for residential properties as well.
What other areas do you practice in?: Business succession planning and estate planning for families in all stages of life from a single person in their 20s to high net worth individuals. I also do planning for closely held and family businesses to ensure continuity from generation to generation.
Favorite novel: Midnight in the Garden of Good and Evil
Favorite film: Year of the Comet. It's about the pursuit of a rare bottle of wine with a Napoleon seal bottled in 1811, known as one of the best years in history for European wine.
Hobbies: Cars and my dog, a Pembroke Welsh Corgi
If you had to choose a different profession, what would it be?: Architect – building design has always fascinated me.