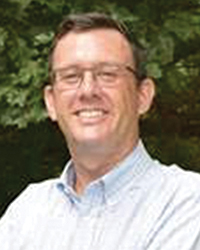 Worcester, MA Kevin Provencher, AIA, LEED AP BD+C has joined Habeeb & Associates Architects (H&A)as office director with responsibility for the growth and development of the 100 Grove St. location.
Provencher's credentials include 24 years of professional experience, and 11 years as director of architecture at Dacon. He is a board member with the Boston of Society of Architects Building Enclosure Council, author of several published articles on sustainable design and holds a Masters of Architecture from UPenn.
Regarding his role as the office director, Provencher said, "I am passionate about creating a culture of inspired design and technical excellence that improves the quality, performance, and cost effectiveness of each project."
Provencher is highly motivated by design challenges and skilled at defining and resolving problems with strong leadership, design, technical, and written communication skills.