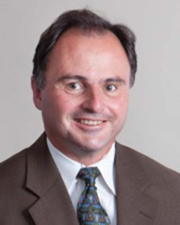 A vibrant and diverse suburban community supplanted by light manufacturing and service industries, Randolph is centrally located 14 miles south of Boston with convenient access to major highway transportation corridors, as well as commuter rail and bus public transportation systems. Randolph is welcoming close to $100 million in new commercial investments throughout the community, creating a variety of new residential and commercial enterprises and hundreds of jobs.
Public investments to improve the towns central business districts, as well as the renovation of existing and construction of new public buildings exemplifies the commitment of town leaders to preserve and enhance the quality of life for its many residents, businesses and visitors. Local and state leaders joined private developers and economic development professionals to celebrate these investments through the unveiling of an economic development snapshot of the community during a recent breakfast event. This snapshot provides detailed information on new private and public development projects, as well as a listing of the various commercial investment opportunities available. The document can be downloaded from the town of Randolph website (www.randolph-ma.gov).
High-lighted projects include the construction of the recently permitted 101 room Hilton Express with an indoor pool and adjacent restaurant site to be located on the Mazzeo Dr. Commercial Corridor. Mazzeo Dr. (also known as Rte.139) has direct access off Rte. 24, and provides a direct link to the Randolph Center Commercial District. Mazzeo Dr. is currently home to a mix of retail, restaurant and entertainment industries, and only a few quality commercials parcels remain available with very attractive zoning accommodations.
As Mazzeo Dr. transitions to the Gateway entrance of Randolph Center (better known as Crawford Sq.), CBRE New England is marketing a 5.5 acre commercial site, with multiple layout opportunities and access points. The vacant site is situated near a variety of restaurant, retail and service businesses, and is positioned at a signaled intersection that receives approximately 26,000 cars per day. The town administration has undertaken a variety of infrastructure improvements in Crawford Square, and revised zoning provides the opportunity for more creative and dense development in this already vibrant business area.
Randolph also offers three light commercial industrial parks, conveniently located to Rtes. 3, 93, 128, 95 and 24 major transportation corridors. These industrial areas were once home to numerous shoe and boot manufacturing facilities when at its height consisted of over 35 companies that produced 200,175 pairs of boots and 470,620 pairs of shoes a year. Today these commercial parks provide a home to a diversity of light manufacturing and distribution facilities, with opportunities remaining for new businesses looking for a convenient, cost effective location in Southeastern Massachusetts.
At the northern end of the Parcella Industrial Park a 14 acre site is being transformed by a $40 million investment into a 234 unit, 100% market rate residential community. Developed by The Dolben Company Inc. and Equity Industrial Partners, The Residence at Great Pond consists of five residential buildings and a clubhouse facility, with the first units scheduled for September 2017 occupancy.
Within the North Randolph Business District, the Town administration has designated Cruz Development to convert the former Charles Gabriel Devine School into a 20,000 s/f health center, with 40 one-bedroom affordable elderly apartments and 47 market rate residential homes targeted to the over 55 demographic. The estimated $40 million development investment for the 9 acre site will result in significant economic and community benefits.
These high-lighted projects are a few of the many developments and businesses that are recognizing that the town of Randolph is a great place to locate and invest. A variety of public investments by the town administration has played an important role in creating an attractive and business friendly environment. From the construction of a new fire station, renovated Turner Free Public Library, new state-of-the-art Intergenerational community center, expanded police station, and the enhancement of open space opportunities – the administration is helping to foster this new growth throughout the community today.
In an effort to support start-up and early phase companies the town administration is collaborating with the Randolph Chamber of Commerce to open a co-work facility in historic Stetson Hall. The new shared office environment is scheduled to open in the fall of 2017, and will provide inexpensive office space with a variety of support services to foster and grow new business ventures in the community.
Randolph also offers a variety of recreational venues, regardless of the season or desired activity. Whether it is canoeing or walking in the town owned 13 acre Powers Farm; accessing the open space and hiking trails within the 7,500 Blue Hills Reservation; or participating in the many community events and cultural activities held throughout the year, Randolph has an abundance of opportunities and activities for families and individuals of all ages to enjoy.
Randolph is experiencing an unprecedented level of economic investment, with many additional opportunities still available. We welcome you to download our economic development snapshot, or better yet give us a call and we will provide you a tour of our community, and the commercial investment opportunities available.
We invite you to learn why people are saying: "In Randolph, We Mean Business!
Dean Rizzo is the principal of Sand Dollar Strategies, Plymouth, Mass.