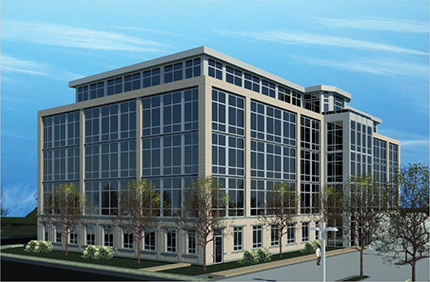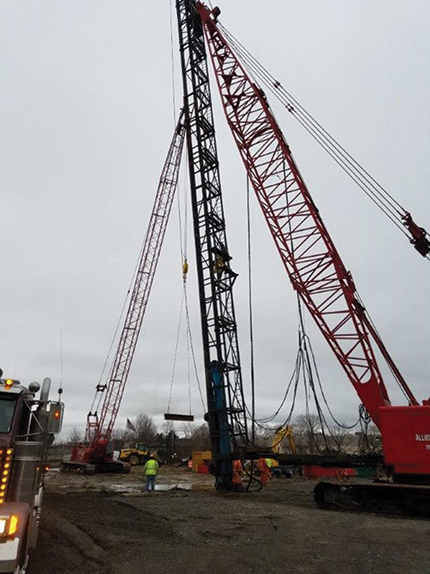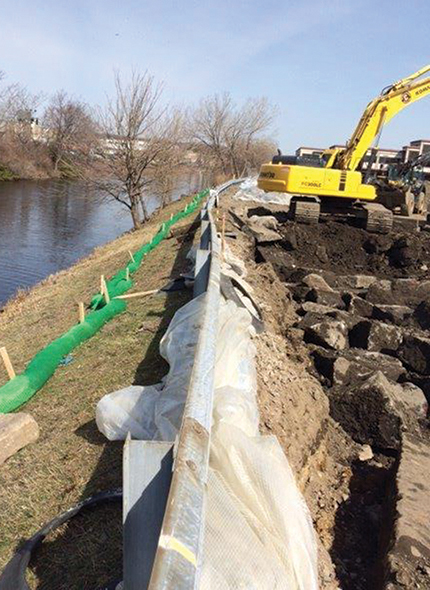 Malden, MA Seaver Construction has entered into the construction phase for the development of a first-class office building on the Malden River for owner Combined Properties, Inc. 295 Canal St. will offer a unique opportunity for businesses seeking quality and value.
The five-story structure will total 55,117 s/f. Each level will offer window lines affording a natural light, water views and Boston skyline views.
The project is located adjacent to the Malden Bike Path, also known as the Northern Strand Community Trail and offers pedestrian accessibility to Malden's downtown retail and restaurants.
Being on a busy intersection and proximal to some residential buildings, there is special attention given mitigation of dust and noise and vibration monitoring for pile installation.
The building is supported on precast piles extending about 70 feet below grade. The structural system consists of structural steel framing with cast in place concrete slab on composite decks. The exterior skin is a balance of manufactured stone and glass.
The architectural design was performed by Combined Properties' in-house design department.
The construction management team at Seaver Construction along with owner's management group at Combined Properties, Inc. worked with the City of Malden agencies and a team of subcontractors and consultants to carry out the construction activities. The project is on track with both budget and schedule.
Combined Properties, Inc. is a full-service investment and development real estate firm specializing in commercial and multi-family residential properties.
Seaver Construction is a general contracting and construction management firm.