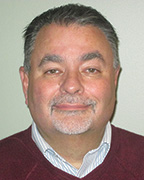 Thinking of listing your property for sale or refinancing? Chances are an appraiser may be paying you a visit in the near future. It's important to anticipate things that can be done in advance to put your home in its best light for others to see, whether it be a prospective buyer or the appraiser. How much should you spend readying the property for sale or an appraiser's inspection? What do appraisers look for during a property inspection? What adds or detracts from value? If you've already consulted a Realtor, he or she may have gone over some of the following items from the perspective of the agent who will be showing your home to the public for sale. Now it is your job to "sell" your home to the appraiser, who is tasked with estimating the current market value of your property, looking through the eyes of the typical buyer and comparing your property to others which have sold in the area recently.
It is important to keep in mind the difference between routine maintenance and upgrades. Properties require maintenance to remain viable. Making upgrades such as additions, adding a bath, finishing a basement, adding a garage, etc., enhance value, though not necessarily on a dollar for dollar basis with the cost to complete. While minor, inexpensive repairs and cosmetic upgrades may not significantly increase market value, they will improve the overall market appeal of a property, putting the property in a more competitive light vs. other similar, well maintained properties exposed to the market, while correcting defects to prolong the economic and physical lifespan of a property and reduce the charge for depreciation or depletion. Our focus here will be on the latter.
Let's start with the exterior. We've had a long winter. Aside from raking and readying the yard for summer growing season, make a quick assessment of winter damage. Is the fence intact? Large branches, wind-blown debris, etc., should be picked up. Holiday decorations should be taken down and stored away for next year. Check downspouts, roof and siding, windows and doors, chimneys, lattice, decks and patios to be sure all are intact. If the siding is drab but otherwise in solid condition, short of painting the exterior, perhaps a change of color to the window shutters or front door might dress up the exterior. You'd be surprised how something so simple can make a house pop from the curb.
Moving inside, first and foremost is to de-clutter and clean. Go room by room and assess whether some furniture and personal belongings can be removed or relocated to a storage area. Can all parts of a room be easily accessed? The fuller a room is, the smaller it looks. Is there adequate lighting in each room? Buyers will want to see, and appraisers need to see as much as they can to assess overall condition. Have wall outlets visible. Buyers will want to see how many are available in a room; appraisers will want to be sure outlets have 3 prong grounded receptacles. Clean windows sparkle inside and out and give an instant impression of a well maintained home. Broken windows should be repaired. The condition of the floors should be assessed. Worn carpets are noticed quickly. Is there a hardwood floor under a worn carpet? Think about exposing the wood floor if it is in good condition. Does the tiled floor have any cracks? Perhaps a left over tile could be used to make a quick repair. Worn or faded area rugs should be removed. Kitchens appear much bigger when countertops are not cluttered and if you have a nice tiled backsplash, show it off. Door and cabinet hardware should be assessed. Sometimes we live with a missing drawer pull, loose doorknob or a loose or broken cabinet hinge. They're not hard or expensive to repair or replace and a uniform look can improve the overall appeal of a kitchen or bath.
Assess the interior for needed cosmetic updating. Do-it-yourselfers can greatly enhance interior appeal with a one day make-over of a room by painting the walls and ceiling. Perhaps a ceiling was damaged from a past roof leak which has since been repaired. It's a small cosmetic issue, but can leave an impression.
If the cosmetic repair cannot be readily made, at least be sure to note that the underlying cause of the problem has been resolved and indicate how and when.
Note too if the funds from the anticipated loan are to be used in part to make such repairs. Keep in mind, neutral and earth tone colors are favored by the market at present; extremely dark wall colors, paneling and wallpaper are not. Try to limit the number of wall hangings – buyers tend to think about all the holes they will need to patch when your photos come down. Also, secondary market underwriting has become very picky with respect to what is captured in the view of a photograph. Appraisers are required to provide interior photos in their appraisal reports when the use of the report is for financing. Just as no people can be in the view, background photos should not have readily visible images of people either.
Garage, basement and attic clutter should also be reduced if possible. Appraisers need to view the foundation walls, both from within the basement and outside in light of current issues with crumbing foundations. Plumbing and wiring within unfinished basement areas should be easy to view.
Finally, do a compliance self-check. Get a copy of the Tax Assessor's field card from your town hall and check for accuracy. Do dwelling dimensions and calculated gross living area seem accurate? Bedroom and bath counts should be checked. Bedroom counts are important if your property is served by a septic system, as bedroom count is typically the criteria used for determining appropriate septic system capacities. Are all of your baths, porch and deck structures, and mechanical systems accurately depicted in the tax records? Appraisers need to determine if any significant improvements were made without permits, which can create problems late in the mortgage approval process. If so, this gives you time to get ahead of such issues and resolve them. Any known issues regarding encroachments, easements or rights of way should be mentioned at the time of inspection. Have a list of recent upgrades, including dates and cost, to furnish to the appraiser so nothing gets overlooked and everything is correctly understood.
Rey Archambault, SRA is principal of Archambault & Associates, Southington, Conn.