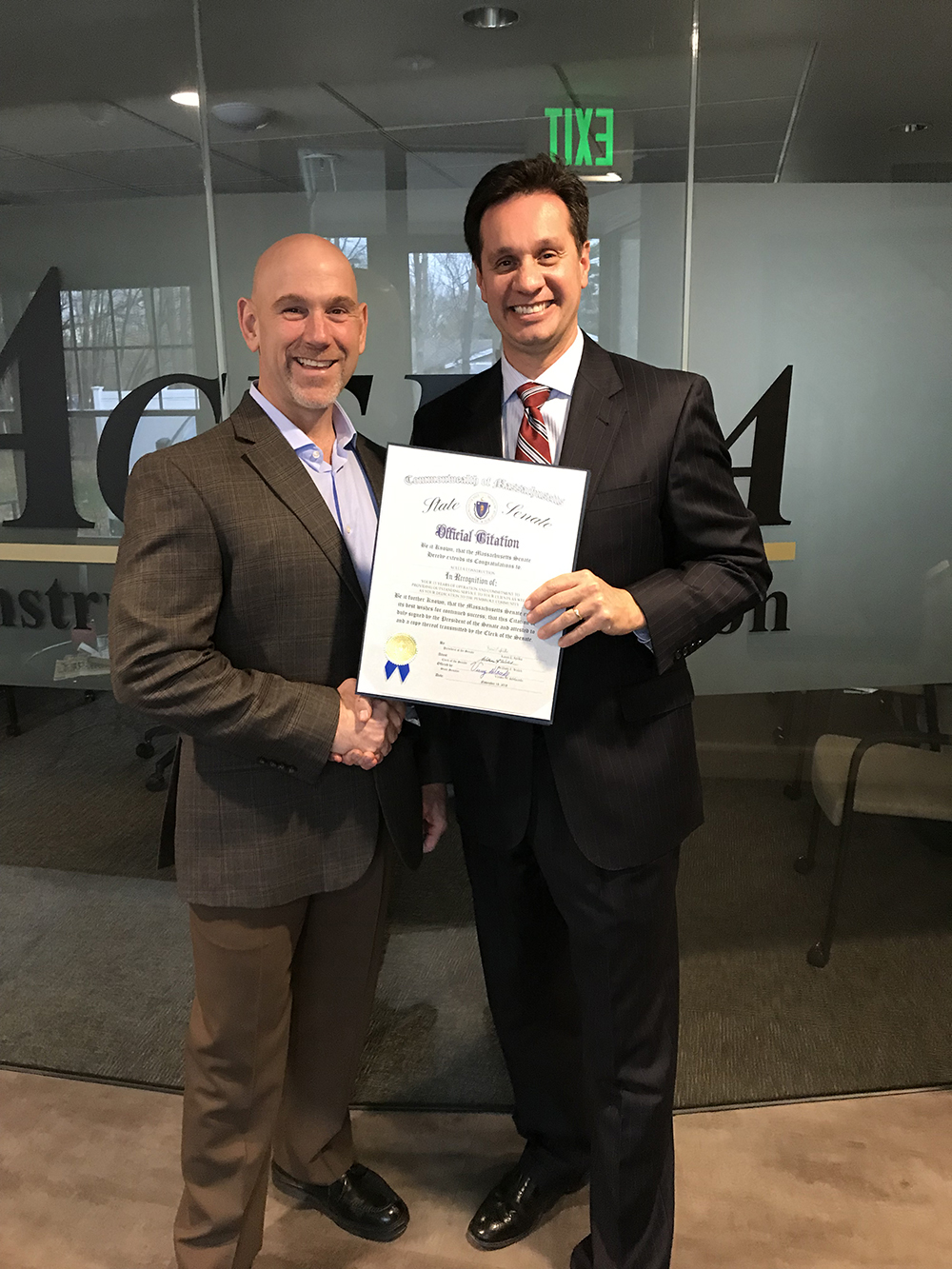 Pembroke, MA Acella Construction Corporation, now celebrating its 15th year in business as a leader in construction management throughout greater Boston, welcomed state senator Vinny DeMacedo on a tour of the company's 38 Washington St. location and in recognition of the firm's anniversary.
Dave Dirubbo, president of Acella Construction, led the tour, which included photos and background on recent construction projects throughout the greater Boston area, team-building events, and organizations supported by Acella, as well as introductions to and conversations with Acella team members.
Senator DeMacedo is serving his second term in the state senate where he represents the Plymouth and Barnstable District (including Kingston, Pembroke, and Plymouth in Plymouth County and Bourne, Falmouth and Sandwich in Barnstable County). Previously, he represented the First Plymouth District in the Massachusetts House of Representatives since January 1999.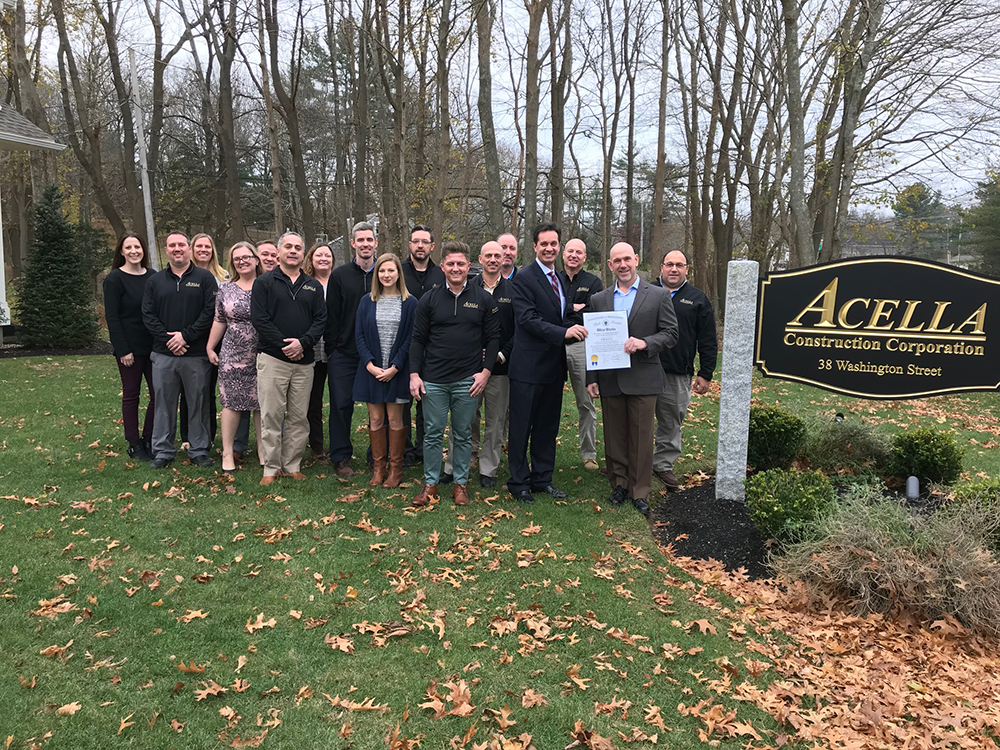 "It was a pleasure to have the opportunity to meet senator DeMacedo, and we are grateful to him for his public service," said Dirubbo. "We've built a number of structures throughout his district as well, and it was a nice opportunity to discuss these efforts as well as delve into the current economic climate. We sincerely appreciate the senator's time and his interest in learning more about what Acella Construction does and who we serve."
Founded in 2003, Acella delivers a premium suite of construction management services, including design-build and pre-construction solutions for business owners, commercial real estate developers, and discerning institutional and retail clients.