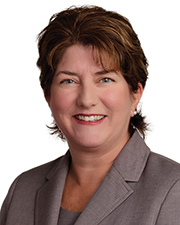 Canton, CT According to Boston law firm Sherin and Lodgen LLP, its Renewable Energy Practice Group represented senior lender, The Provident Bank, in the financing to Canton Hydro LLC for the construction, rehabilitation, operation and maintenance of the Upper Collinsville Dam, a hydroelectric dam located on the Farmington River. The Sherin and Lodgen team was led by partner Carla Moynihan, and The Provident Bank team was spearheaded by Gabrielle Piasio, vice president of commercial lending.
Sherin and Lodgen's national Renewable Energy Practice Group represents lenders, developers, municipalities, and companies committed to sustainability through solar, wind, hydro, and energy storage initiatives. Clients rely on the group's experience in financing, development, leasing, environmental, zoning, and permitting to navigate this ever-changing market and accomplish their business goals.
The Upper Collinsville Dam was constructed in 1867 by The Collins Co. to power its manufacturing facilities. After the Collins Co. closed in 1966, the upper and lower dams as well as structures on site were donated to the state of Connecticut.
Moynihan is a partner in Sherin and Lodgen's Real Estate Department. She represents institutions, developers, retailers, individual investors, hospitals, medical professionals, hotels, state agencies, municipalities, and lenders in all aspects of commercial real estate transactions, including negotiating and drafting letters of intent; term sheets for financing; purchase and sale agreements; land disposition agreements; development agreements; building and ground/air rights leases for multi-family, hotel, retail, office or industrial landlords or tenants; architectural and construction contracts; and CMBS/CRE loan documents.