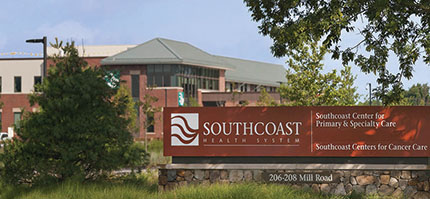 Fairhaven, MA South Coast Improvement Company (SCI) recently began construction of a new 5,000 s/f UrgentCare facility at 208 Mill Rd. UrgentCare is owned and operated by Southcoast Health. Design was provided by JACA Architects.
"We've had a tremendous working relationship with Southcoast Health over the years and we're delighted to be working on the UrgentCare centers that make emergency services available on a local level without a trip to the hospital," said Tom Quinlan, president of South Coast Improvement Co.
South Cost Improvement's work will include a complete buildout for the facility with examination rooms, X-ray, rooms, waiting area, office space, parking, exterior work and more. That scope also includes new millwork, lighting, and design services.
Work began in May and is anticipated to be complete by October. The cost of the project is $600,000.
"We developed the healthcare division of our company with the projects like this in mind and the other two UrgentCare renovations we did in Dartmouth and Seekonk," said Quinlan. "Medical facilities present a challenge because there's often a lot of activity. Through proper planning and coordination and years of experience, we're able to provide a successful client experience because we know how to minimize and, sometimes, eliminate impact on day-to-day activities of a facility that needs to stay open during construction."