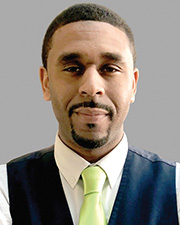 New Haven, CT According to Barbara Pearce, CEO and chair of Pearce Real Estate, Ben Stuckey has joined the company as a sales agent in the office at 32 Whitney Ave. He reports to Nanette Pastore, president and office manager.
Pearce said, "Ben is a great addition to our busy New Haven office. He brings with him a strong work ethic and technological skills. We look forward to his many successes with Pearce."
Stuckey joins Pearce Real Estate as a practicing real estate professional. Prior to working in real estate, he worked in security and as a client care coordinator.
Pearce Real Estate is a local, independently owned, full-service real estate company with more than 100 agents and eight offices in the greater New Haven and Shoreline areas.