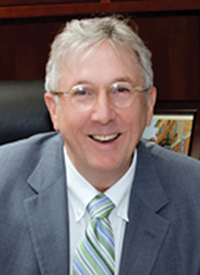 Joseph Bodio of LAN-TEL Communications and Associated Subcontractors of Mass. chapter president
If you notice a new name and face on this column, it's for good reason:  I've just been elected president of the Associated Subcontractors of Massachusetts, succeeding Richard Fisher, who has served since 2013.
If you are in the construction world, my name may ring a bell: I'm the president, CEO, and founder of LAN-TEL Communications, a Norwood company that provides tel-data cabling and security installations to public and private owners across the region. I'm also just finishing a two-year term as president of (electrical contractors association), so I'm no stranger to trade associations, and their role in helping shape the business landscape.
Having started in construction over 40 years ago, I've weathered the challenges facing subcontracting firms and associations through good times and bad – and learned a thing or two about the importance of being able to change and adapt.
At ASM, the challenges and opportunities ahead will be similar, yet different. It's not about running one company, or focusing on just one trade. It's about advocating for multiple trades across the entire industry, and representing hundreds of subcontractors employing thousands of workers across the state. I look forward to seeing how our collective action on a large scale can result in a better business environment for all subcontractors, and good jobs for thousands of skilled workers.
As president of ASM, I have some goals I'd like to achieve during my two-year term. They include growing our membership rolls; expanding our educational offerings on topics that resonate regardless of a contractor's size or trade; encouraging greater involvement by the "young professionals" of our group; and continuing our strong legislative advocacy on behalf of subcontractors.
My predecessors at ASM have set a high bar – especially on the legislative front, with victories on Prompt Pay, Retainage and more – but I'm confident we'll have new cause to celebrate in the near future, as we work on new initiatives to improve business practices in construction.
Finally, I'm not an economist, so I'll spare you any predictions about what 2016 might look like for the construction industry. But experience has taught me to work hard when things are good, and even harder when they're not. I'm keeping my fingers crossed that during my two-year term as president of ASM, we'll all be working under the former scenario, not the latter – as our economic boom continues.
Joseph Bodio is the president of the Associated Subcontractors of Mass., Boston and is president and CEO of LAN-TEL Communications, Norwood, Mass.