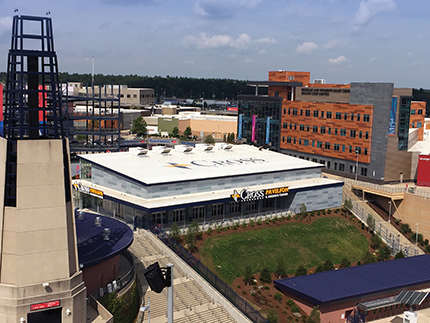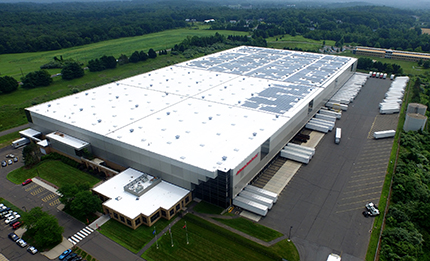 North Billerica, MA Tecta America New England is proud to be celebrating its 30th anniversary serving the region's commercial and industrial roofing needs. The company began as Delta Roofing in 1988, established by Peter Owens, Brett Chapman and Carolie Owens. Thirty years ago, Owens and Chapman recognized the need for a professionally and ethically run roofing company where customers' needs came first, and the concept was brought to life. As the years went by, the business experienced exponential growth through hard work, quality products, prompt service, and a commitment to customer satisfaction.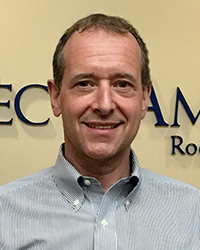 In 2000, ten of the nation's strongest roofing companies joined forces to become Tecta America; since then, Tecta America continues to integrate outstanding, well-run companies and is one of the nation's leading roofing companies. Delta Roofing's growing, successful business caught the eye of Tecta America, and in 2007 became Tecta America New England: A regional company with strong community ties and the strength of one national company.
"We thought that becoming part of Tecta America would create synergies that would make us more competitive and strengthen our market share in New England," said Tecta America New England president Peter Owens. Having the resources of a national company behind Tecta America New England has allowed them to reduce purchasing costs, tap into a wealth of knowledge and become more of a full-service company.
Tecta America New England has long specialized in reroofing and custom sheet metal work, fabricated in-house by skilled metal craftsmen who can provide customers with anything from standing seam metal roofing panels to ornate, historically-accurate copper pieces. Their roofing industry expertise includes industrial, warehousing, commercial offices, tenant fit-ups, shopping malls, biotech, healthcare, sports stadiums, educational institutions, and state, local and federal government buildings. Additionally, they've developed one of the region's largest service businesses.
Tecta America New England's service and maintenance programs include TectaCare, a proactive, four-step program to help avoid unexpected roofing problems, and TectaResponse, a 24/7/365 emergency response program that provides a customized disaster plan and advance notice of area storms. Their roof asset management program, TectaPlan, is powered by an easy-to-use, online tool called TectaTracker; clients with multiple buildings in their portfolio are able to access extensive documentation at the tip of their fingers, day or night. Tecta America New England also provides thermal imaging services which helps pinpoint water intrusion, find moisture beneath the surface, and document dryness with accuracy and confidence.
Because Tecta America is approved by every major roofing product manufacturer, Tecta America New England is a company that stands behind their work and the manufacturers stand behind them. Along with a reputation for excellence comes a long list of satisfied customers, and Owens says that customers are their most valuable asset.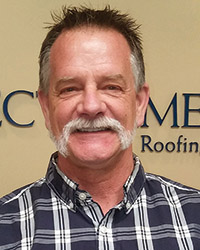 The quality of Tecta America New England's work has earned them top awards from roofing product manufacturers and trade associations. These include Firestone Master Contractor, Firestone Circle of Quality, Firestone President's Club Award, Carlisle ESP, Sika Sarnafil Partners Club Elite and Alliance levels, GAF Master Roofing Contractor, and Associated Builders and Contractors (ABC) Excellence in Construction Award.
In order to win these types of awards, a company needs skilled workers who take pride in a job well done. Tecta America New England is dedicated to attracting and maintaining the best employees, which in today's climate isn't an easy task. "It's a tough labor market out there right now," Owens said, "but we have a strong retention rate once people sign on with us." Tecta America New England has had a longstanding focus on letting employees know that the company represents an attractive career path, not just a job.
Among the many steps the company takes to succeed in a tight labor market are in-depth training programs for their workers, including OSHA regulations, decision driving, torch application and leadership training. Other benefits employees receive include employer-matched 401(k), health insurance, uniforms and personal protection equipment to help them stay safe on every job.
When Delta Roofing joined the Tecta America family of roofing companies, they also gained access to a national pool of workers. "Because we can pull manpower from our area and from other Tecta America locations across the country, we're able to take on projects and meet deadlines that other roofing companies can't," Owens said. With 60 locations from coast to coast, Tecta America's vast network provides a depth of resources unmatched in the industry.
Tecta America New England's home office is in North Billerica, Mass. With additional offices in Hanover, Mass, Portland, ME and East Hartford, Conn., it can meet commercial and industrial roofing needs anywhere in the region. Along with Tecta America New England's four locations, Tecta America companies WeatherGuard (Schenectady, NY) and Roof Systems of Maine (Bangor) round out Tecta America's Northeast team.
After three decades in the roofing industry, their experienced and respected team understands the unique challenges of roofing in New England, and their industry knowledge is one of the company's biggest advantages.
Owens felt that joining forces with Tecta America would put his company in a better position to grow. Just over a decade later, it's clear that he was right. The company is positioned for another outstanding year, and they're looking forward to another 30 years in the roofing industry serving the New England area.