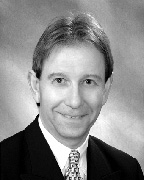 The spring real estate market is in full bloom in Greater Boston and we are living with the fastest moving markets seen in our lifetime. Inventory shortages continue and homes are regularly selling over the asking price. In Eastern Mass., last year 37% of all properties sold over the asking price, according to MLS, and the trend continues today. Both appraisers and brokers have historically provided opinions of value by looking in the rear-view mirror - namely what sold in the past. But with markets moving so fast, we are forced to examine trends including pending sales and listings that may better reflect the current market to ensure that our values are as accurate as possible. Providing credible reports is becoming more difficult by the day. With the power of Fannie Mae's Collateral Underwriter, we are fighting for relevancy. So, what are you doing to prevent it from happening?
Too many properties in Greater Boston are not appraising at pending (over asking) sale prices even when multiple buyers are involved. A typical scenario might be four or five informed and knowledgeable buyers, prequalified for financing, bidding at $25K over the asking price. In many instances, the offers have no contingencies. If the definition of market value has been met, who are we to say it's not worth the price the buyers are willing to pay? Yes, occasionally a complex property has few, if any comps and there is not much you can do. However, most of the time the data is there. In those situations, having the contract prices of under agreement listings is often the key to the valuation. Reluctance on the part of appraisers to utilize current data such as under agreement sales, just because they haven't closed, may not produce credible assignment results. This is required under USPAP
Over the past few years I have presented to hundreds of brokers in and around Boston, listened to their concerns and responded about how we can work better together. I consistently hear the same complaints about appraisers; "they tell us they can't talk to brokers" or "the appraiser has never worked in this town before." I have also pressed the brokers on the need to make contract sale prices available to us. It appears they are finally getting the message. My office has have been very successful in obtaining pending sale prices because of our persistence. This key piece of information has created the opportunity to look at the transaction in a different light while providing credible support for the value opinion. There are a lot of things we can do better and here are just a few.
Confirm the Under-Agreement Sale Price. Try to have at least one other under agreement property in your report with the actual price. The notion the sale information can't be released has changed. Let the broker know the information is for one appraisal only and will remain confidential. Keep in mind that Fannie and Freddie both recognize what's happening in the Boston area markets and readily accept under-agreement comparables. You will be pleasantly surprised at the results.
Provide a Thorough Marketing History. Provide a complete history of the transaction in the report, including open house activity, number or buyers, summary of the offers and prices. Ask the broker for copies of a few offers and have them black out the names. Make a convincing argument to support your value opinion.
Don't Make Inaccurate Assumptions. Never assume the over ask price is unattainable until you have done all your research. Remember, most brokers today are purposely under-pricing listings to create a bidding war. In many instances the over asking price is really what it's actually worth. One Cambridge broker I spoke to recently called this listing practice "Restrained Pricing."
Focus on Familiar Locations and Practice Locational Competency. Your ability to get needed information is a result of having good relations with the brokers in the area. If you must go to an unfamiliar location, make sure you take the necessary time and do your homework. There is no excuse for being rushed, or lazy!
Don't Forget the Refinances. If you're in a rising market there is little or no downside to selecting a value at the upper end of the adjusted range when the data supports it. That decision will probably get you closer to a more accurate value.
Don't Hesitate to Adjust for Market Conditions. They are easy to extract and reliable most of the time. On MLSPIN you can do a year over year or 6 over 6 month look at appreciation. Go to Market Reports/Total Sold/Single Family. Pick your town and plug in the time lines. Caution! If you are looking year over year, use the same time periods.
Don't Over Adjust. Many buyers today have no opportunity to negotiate a deal because of the competition and multiple offers. For that reason alone, adjustments such as location or condition often get smaller or go away entirely. Put the comps up without adjustments to start, then take a hard look at what changes are needed. You will be glad you did.
Yes, You Can Talk to the Brokers. Why would any appraiser refuse helpful information that may make the assignment easier? USPAP says: "The exchange of relevant information including the terms of a sale, relevant comps, and home improvements can help an appraiser develop a more credible opinion of value." There is no prohibition in talking with any knowledgeable market participant. Just don't be unduly influenced and get caught up in the euphoria of the deal.
Our survival as residential appraisers means we must stay ahead of the market trends and on top of technology to remain relevant. Those who do will survive the battle against automated valuations for many years to come.
Rich Goulet, MRA, ASA, is president at The Appraisers Group, Belmont, Mass.