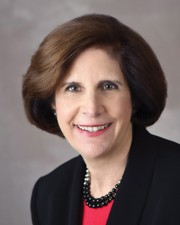 In April 2017, the Massachusetts Land Court, issued a decision that found against local residents who tried to use the local zoning law to prevent the Pilgrim Nuclear Power Plant (Pilgrim) from expanding its use to store spent nuclear fuel (SNF). SNF is a by-product of nuclear power production which, according to the decision, fails after about five years to efficiently produce energy, at which time it is considered "spent." The SNF must then be placed in a cooling area, after which it can be transferred to "dry storage which consists of large concrete steel casks." Pilgrim proposed to locate the SNF on a concrete pad approximately 52-feet by 238-feet, to be located outside the existing power plant building and in the vicinity of the local residents' homes.
The case, Donna Barrett et al. v. Entergy Nuclear Generation Company et al. was originally filed in 2013, when the local residents brought suit against the members of the Plymouth Board of Zoning Appeals and the town's director of inspectional services and building commissioner (the Zoning Enforcement Officer) to attempt to stop zoning approval by claiming Pilgrim's proposed use, was incorrectly approved by a permit for an "accessory use" rather than as a "new use" that required a special permit.
The court found that the residents lacked "standing" to bring suit under the zoning law, since they failed to present sufficient evidence to show they met the standard as an aggrieved party "…whose legal rights have been infringed." The court also stated that "property owners acquire standing by asserting a plausible claim of a definite violation of a private right, a private property interest or a private legal interest." The court found that the residents failed to prove their claim that the placement of the SPFs resulted in a reduction in their property values, in the face of contrary evidence presented. The court stated that "diminished property values, without more, is not a basis for standing," and that the decision of the local zoning board and the town officials was not "arbitrary or capricious," one of the elements required for overturning a local decision.
To be sure, Pilgrim deals with an "ultra-hazardous" material. The court noted that the federal Nuclear Regulatory Commission requires that radioactive waste must be stored within a "protected area," and that the general public is prohibited from entering the 1,600 acres owned by Entergy that includes Pilgrim and the surrounding property.
The purpose of this article is not to debate the efficacy of nuclear power, but rather to show that the zoning law, operational in every city and town in Massachusetts, can be utilized to prevent certain activities, albeit unsuccessfully here.
Susan Bernstein is an attorney at law, Needham, Mass.