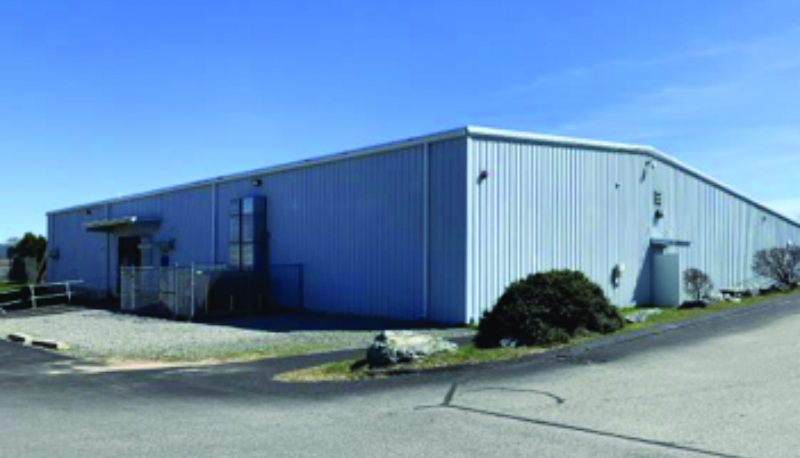 Portsmouth, RI An LLC formed by a group of local investors and developers, 1170 East Main Road, LLC, has purchased the 47,220 s/f manufacturing facility at 1170 East Main Rd. for $2.281 million
While Hodges Badge will remain in their current office space as tenants, the remaining 37,000 s/f will be available to lease. The investment group plans to lease the space in its entirety or subdivide units as necessary, based on need. This location adds to the inventory of available spaces throughout Rhode Island and Massachusetts owned by members of the LLC.
The LLC was formed by Nick King of Bristolite Real Estate, Kelley Collins of Collins Commercial Real Estate, and Walter Zaverucha of Commercial Masonry Corp. The team brings to the project a proven track record of success and strong relationships within the communities of Rhode Island and Southeastern Massachusetts.
Nick King, a Portsmouth resident and majority owner of the group stated "I have lived on Aquidneck Island and been involved in commercial and industrial real estate for 20 years. I always thought this was a great property in a great location. There aren't many large, high bay industrial buildings on the Island and I believe we can bring good companies and jobs here. We are in talks with different types of groups ranging from office to light manufacturing. Interest has been high and we continue to look for good businesses to partner with."
Veteran real estate broker and part owner, Kelley Collins of Collins Commercial, will work with parties interested in leasing space. "This space offers something for businesses large and small and has a rich history of sustaining successful ventures. We have the opportunity for space ranging from 10,000 to 37,000 s/f, priced competitively within the East Bay market and are excited at the potential to help tenants start their next chapter at 1170 East Main Road. We've seen a great deal of activity in recent weeks and are in discussions with potential tenants. We look forward to having tenants in place in the next few months and once again seeing this location operate at its full potential."
"The opportunity to bring new business to Rhode Island as part of a strong team of investors has been an exciting venture," said Walter Zaverucha of Commercial Masonry Corp.
With over 250,000 s/f under his umbrella, Zaverucha has a reputation for bringing creative, results-producing business solutions to a broad range of issues from construction design to tenant occupancy. "I'm looking forward to continuing to support a project that will bring greater jobs and industry to Aquidneck Island."