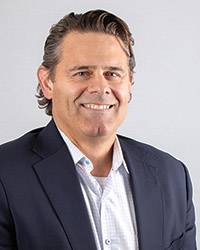 What was your greatest professional accomplishment in 2019?
Letting go of more of the day to day construction operations. We have always been a tightly held family business. Our growth has forced me to move further and further away from the daily operational workings. We have put it in the hands of some team members that are certainly capable. We are blessed to have the amazing team members we do.
What was your most notable project, deal or transaction in 2019?
To add to our real estate holdings we did a 1031 exchange and bought a nice project on State St. in downtown Portsmouth, N.H. We will hold this property for years to come.
What are your predictions for commercial real estate in 2020?
I am super bullish on the North Shore of Mass., southern N.H., and Portland, ME real estate markets. We've got the gas pedal down on the construction side and on the real estate side. I am excited to see what the future brings.