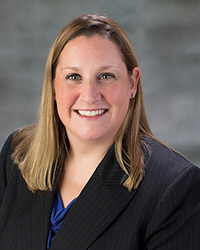 What was your greatest professional accomplishment in 2019?
DiPrete Engineering has a staff of land planners, surveyors and engineers. Because of this we often get involved in projects early on via survey or land planning and it is exciting to see them form at concept level and ultimately get constructed and occupied. A variety of project types in 2019 led to a diverse and interesting portfolio including hydroponic greenhouse complex, mixed use, hospitality and commercial pad ready sites. We have also seen an upswing in national retailers, restaurants, hotels and financial institutions.
What was your most notable project, deal or transaction in 2019?
My firm works primarily in R.I., Conn., and Mass., but we are seeing many developers from all over the U.S. finding and permitting projects in N.E. This is exciting as it shows that N.E. is on the radar for project types that may not have been possible several years ago. The fact that national and international companies are seeking out N.E., and more specifically R.I., is very exciting.
What are your predictions for commercial real estate in 2020?
I am seeing an upswing in medical use developments along with institutional developments, and I anticipate this to continue.