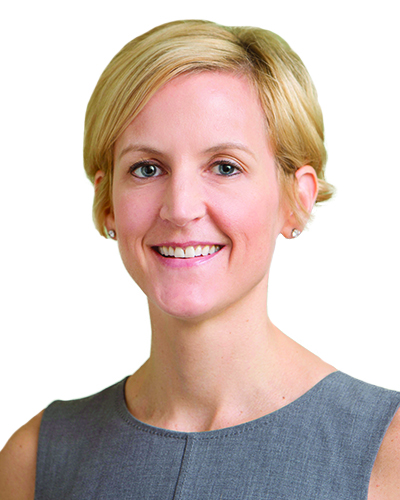 How many years have you been in your current field? 20
Which project, deal or transaction was the "game changer" in the advancement of your career during the last 10 years? There have been a number of winning proposals that I have been involved with, but I would say starting my job at Copley Wolff Design Group was the "game changer" for me. My position has allowed me to work in so many different roles – marketing, business development, PR and more recently, leadership. The projects Copley Wolff is involved with are so exciting and the landscape designers I work with are incredibly talented. They are a constant source of inspiration and I love working with them. I believe my respect for what they do and my love for what I do is reflected in my work. This has in turn, contributed to my advancement.
What was your first job and what did you learn from it? I worked on a ranch in Wyoming for two summers during high school! While there, I learned the importance of hard work and the results one can achieve when they put their mind to something. I learned how to take initiative, ask questions, and solve problems – skills I use every day in both my personal and professional life.