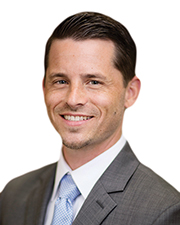 What led you to your current position? I developed an interest in geotechnical engineering in college and after graduating I began my career at a large consulting firm. The work was challenging and personally rewarding, but as the years passed, I became particularly interested in ground improvements, such as Geopier ®Rammed Aggregate Pier and rigid inclusion technologies. I also developed a keen interest in the business side of geotechnical engineering, particularly business development and sales. Helical offered me the opportunity to pursue these interests full time and I've never looked back.
Who or what inspires you? My wife and son inspire me daily! In the workplace and generally speaking, I am very much inspired and amazed on what can be accomplished when people with different backgrounds and skill sets come together to work towards a common goal.
What advice can you offer to someone who is interested in a career in your industry? I think it was Dale Carnegie that said, "Listen and understand first; talk and persuade second". Easier said than done, but there are no truer words. Seek to put yourself in your customer's shoes and truly understand their problems and challenges… feel their pain. Once you do that, you will be positioned to offer attractive solutions and also on your way to building a long-lasting relationship with that customer.
How have your life experiences impacted who you are professionally? My life experiences have taught me that mistakes are not something that should be feared; they should be embraced as opportunities to learn and advance.